If you have Low T, there are a variety of treatments available. While hormone replacement therapy in the form of a gel or injection is certainly an option, there are natural Low T supplements available as well. Since they are natural, usually herbal in nature, they may not cause the same types of side effects that hormone replacement therapy often does. That is great news, but there is a drawback. Most of these types of supplements, though widely available, have not been tested to a point to sufficiently conclude on their effectiveness or safety. For the most part, the only way to determine if they will work for you is to give one a try.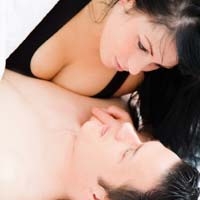 One of the common Low T supplements is Tribulus. This herb is also known in nature as the puncture vine. It has been used around the world for a long time for various medical indications with few or no side effects. It became widely discussed in the 1990s when athletes from Eastern Europe talked about its performance enhancing abilities. Studies from that part of the world have shown the herb to improve reproductive functions such as sperm count and testosterone levels. It is available in many health food stores under different names.
Zinc Monomethionine Aspirate, or ZMA, is another supplement that may help with the symptoms of Low T. In one major study it was shown not to enhance the performance of major athletes, but it could be helpful in day to day exercise. While it is not specifically one of the low t supplements, meaning it does not necessarily have any bearing on testosterone levels, it can help firm up sagging muscles that come with age, along with exercise. Its benefits cannot be confirmed without further studies, but some have claimed progress with use.
There are also a couple of vegetable extracts that have been shown to increase male libido, but as is the case with many types of Low T supplements, it is difficult to determine how much should be taken to gain the desired effect. Maca, a radish like vegetable from Peru, has shown no negative effects from being taken in large doses, and has been shown to have a positive effect on male libido. Another common of the natural Low T supplements is Chrysin. It works best when taken with a pepper extract to help it be absorbed into the bloodstream. Whatever you try to increase low testosterone, remember to discuss it with your doctor.