Thanks to the growing enhancement product industry, everyone seems to be on the track for the best male enlargement solutions. Dozens of companies have created products to give people the impression that they can have a larger penis by just taking a few pills or using a product for a certain period of time. The issue here is that there is no science behind these products and because of the lack of FDA regulation in the supplement industry, these companies are basically selling tickets to an event that doesn't exist. The bottom line is that while there are products that can improve erections and sexual performance temporarily, there isn't a product that will actually make your penis larger.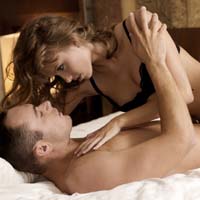 If you talk to any medical professional, they can explain the science behind penis size. Of course, most men don't think about the facts because the idea of having a larger penis is often like a child getting their favorite present on Christmas morning. It seems too good to pass up, instead of too good to be true. However, there is no device or supplement that is going to change the actual size of a penis, no matter what. The penis size that you are given is based on genetics, and it simply is what it is.
A lot of men buy into products that claim to offer the best male enlargement solutions, but unless you are looking for a temporary solution for longer-lasting and better erections and sexual enhancement, you're simply not going to find a product that actually does what it claims to do. What's more is that the supplement industry isn't regulated by the FDA. That means that you will be hard-pressed in most cases to find facts and information about the products that you are using, including actual ingredients, risks and side effects, and other important details that you need to know.
It's easy to see all the ads and fall for all the hype with the products that claim to offer the best male enlargement solutions. There are so many products out there making grand claims of what they can do and it's not hard to buy into them when you're not thinking about the reality of the situation. However, if you take the time to look at the facts and the science behind issues like male enlargement and penis size, you'll quickly see that these products are not all that they're cracked up to be in most cases.