BetaPom Pomegranate
With advancement of age most men will start to experience problems with their prostate. Basically as you keep on aging, your prostate also keeps growing and although this is a natural process it usually comes with lots of health repercussions. For instance when the prostate enlarges it puts undue pressure on the bladder so that urine cannot be stored there for long.
This leads to frequent urination something which causes sleepless nights to affected men. BetaPom Pomegranate is a new revolutionary prostate support formula that claims it has got the right natural ingredients that helps to bring about a healthy functioning prostate.
Claims and Features – What You Need to Know
BetaPom Pomegranate is manufactured by a company based in the UK called Evolution Sliming Ltd. It is a supplements manufacturer that also makes various other products which it sells via its official website. BetaPom Pomegranate is specially designed to help men maintain proper prostate health and also alleviate any chance of prostate cancer.
The main ingredient used in the supplement which is pomegranate fruit extract is known to have antioxidant properties that prevent any chance of cancerous cells growth. This means that taking the supplement regularly can significantly slow any chance of cancerous cell growth in the prostate.
The supplement also claims that it may help men who cannot perform better in bed be able to realize an enhanced sexual health. This supplement will help reduce any chance of benign prostatic hyperplasia for a man who aged 50 years or more.
You don't have to worry about suffering from side effects from taking this supplement because all its ingredients are extracted from plants some of which are edible fruits that you certainly eat. Indeed BetaPom Pomegranate offers a cheap and easy method to deal with prostate issues.
What are The Ingredients Used in BetaPom Pomegranate?
Pomegranate – This fruit has got lots of proven health benefits and of particular interest is the claim that it has antioxidant properties that inhibit the growth of cancerous cells.
Broccoli – Is a cruciferous vegetable and has got loads of vitamin C and also contains flavonoids needed for vitamin C to recycle effectively. Here in this supplement it has been used to provide its antioxidant properties.
Beta Sitosterol – This is a substance derived from plant that is similar to cholesterol although it is considered safe and healthy. It helps to reduce the levels of cholesterol in the body and thus binds to the prostate to prevent any chance of swelling or inflammation.
Saw Palmetto – A plant that has been used by many health experts to prevent prostate problems in different men. It is believed to have properties that support a healthy prostate.
Zinc – A vital mineral that is needed in a healthy diet to provide energy, stamina, support cell growth and development.
Lycopene – This is substance that is present in certain fruits like tomatoes which gives them their characteristic red color. It is said to have antioxidant properties which are essential in alleviating cancer.
BetaPom Pomegranate – How Does it Work?
The ingredients used such as pomegranate, saw palmetto and zinc all work together synergistically to alleviate any chance of prostate cancer. Beta Sitosterol helps to prevent any chance of inflammation in the prostate. This way the user is able to continue enjoying a healthy sexual health and overall healthy life.
What's Good About BetaPom Pomegranate?
It helps to alleviate inflammation in the prostate.
It prevents the advance of cancer cells in the prostate.
It only features purely natural ingredients that are safe and healthy.
It helps to improve the sexual health of users who are aged 30 years and above.
It contains ingredients such as selenium and zinc all of which help to promote better immune function.
What's Bad About BetaPom Pomegranate?
It is only available for online customers.
How to Use BetaPom Pomegranate?
It is suggested that you take two capsules per day just as a food supplement.
What are the possible side effects of BetaPom Pomegranate?
This supplement remains a safe option for men who have prostate issues because it is formulated with natural extracts which are safe and healthy.
The Bottom Line
BetaPom Pomegranate is a good prostate support supplement that will help you address your prostate health issues. It is formulated with natural ingredients which are safe and healthy and will not cause any side effects to you. If you are already aged at least 31 years or more you should consider taking this supplement in order for you to continue leading a healthy life. Currently, it is still only available to customers purchasing it online.
Prostate health is of great concern for men today. Preventative measures may reduce the risk of developing prostate cancer and improve overall prostate health and function. A quality, premium prostate supplement may shrink the prostate, minimize frequent urination, promote sexual function and contain quality ingredients.
Below you'll find some of the most effective prostate supplements on the market today, in our opinion.
Our Top Prostate Products
Prostara
Ability to Shrink Enlarged Prostate
Ability to Eliminate Frequent All-Night Urinations & Weak Flow
Ability to Restore Normal Sexual Function
Prostate Plus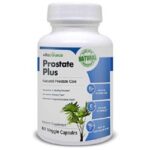 Ability to Shrink Enlarged Prostate
Ability to Eliminate Frequent All-Night Urinations & Weak Flow
Ability to Restore Normal Sexual Function
Prostacet
Ability to Shrink Enlarged Prostate
Ability to Eliminate Frequent All-Night Urinations & Weak Flow
Ability to Restore Normal Sexual Function
Prost8 Plus

Ability to Shrink Enlarged Prostate
Ability to Eliminate Frequent All-Night Urinations & Weak Flow
Ability to Restore Normal Sexual Function