What is Buried Treasure Men's Prostate?
Buried Treasure Men's Prostate refers to a male support formula which usually aims to prevent any prostate disease. The prostate gland usually begins to enlarge when an individual hits around 40 years of age.
Prostate enlargement may cause the development of benign prostate hyperplasia otherwise known as BPH.Buried Treasure Men's Prostate is a lioquid supplement that enhances the healthy functioning of the prostate and the general body health.
Its liquid form enables it to be easily and effectively absorbed in the body system. Buried Treasure Men's Prostate enables your prostate to stay healthy and free from any prostate related symptoms.
It retails at the below mentioned prices:
In Amazon the bottle is available at $20.60
From the manufacturer it is purchased at $25
Buried Treasure Men's Prostate Claims & Features – What You Need To Know?
A private company, Life Line Foods which was founded in 1969 has a nutraceutical department which deals with the production of Buried Treasure Men's Prostate. The company mostly specializes in the production and manufacture of liquid minerals, vitamins and especially nutrient formulas.
It also specializes in the manufacture of highly potent liquid complexes which are designed to provide more efficient absorption and improved bioavailability.
This supplement is claimed to help in balancing male hormone levels, improve urinary functions and blood circulations. The company also claims that the product is free from yeast, wheat, and dairy and is vegetarian safe. The product is also said to be produced by renewable energy.
How Buried Treasure Men's Prostate works?
Buried Treasure Men's Prostate comes in liquid form enabling it easy to be absorbed by the stomach and then circulated in the body.
The liquid form also enables the nutrients to act fast and the effects are realized fast in the body. This also enables the supplement to carry some nutrients that are needed by the body.
What are the Ingredients in Buried Treasure Men's Prostate?
Vitamin E – It is an essential vitamin that prevents the oxidation of free radicals in the body
Zinc – It helps in preventing the enlargement of the prostate
Lycopene – This antioxidant is shown to concentrate in the male prostate gland
Pygeum Bark – This is proven to improve the flow of urine and relieve it from other symptoms of BPH
Saw Palmetto Berries – This is used for the genitourinary tract so as to aid in reducing the inflammation associated with BPH
Stinging Nettles – This helps to relieve any symptoms associated with urinary diseases and the enlargement of the prostate
What are the Benefits of Buried Treasure Men's Prostate?
Helps in the prevention of prostate swelling and inflammation
Helps balance the level of hormones
Improves circulatory and urinary functions
What are the Drawbacks of Buried Treasure Men's Prostate?
This product is not applicable to every person
This not applicable for women
It should only be used by men over the age of 18 years
Precautions in using Buried Treasure Men's Prostate
keep out of reach of children
It should not be used to heal any sickness
It should only be used as a dietary supplement
It should not be taken on an empty stomach
Pregnant and nursing women should not take this supplement
FAQ's
Dosage instructions in using Buried Treasure Men's Prostate
This supplement should be taken by adults and be taken as 2 tablespoons daily. Since it is a liquid, it should be shaken very well first before use.
You can take it with your favorite juice and it is preferable to be refrigerated after opening. It is advisable to use within 45 days from the day of opening the bottle.
Does Buried Treasure Men's Prostate interact with other medication?
There is no known interaction of Burned Treasure Men's Prostate with other medication. It is otherwise advisable to consult with a professional before use.
How long will it take for the results to show?
Due to the fact that this is a supplement and is not used to cure any disease, results will always show if you stay healthy.
You just need to take it as recommended and with time positive results will start to show. There is no definite time that the supplement will take effect as it varies from one individual to another.
Buried Treasure Men's Prostate Review – The Bottom Line
Buried Treasure Men's Prostate is a liquid supplement that helps in reducing the inflammation of the prostate and the problems associated with prostate health. It is very effective as it is safe to use because it is made from natural ingredients.
To ensure you prevent any prostate related problems and to keep your body healthy, use this supplement as it also ensures your hormonal levels are balanced.SinceBuried Treasure Men's Prostate is liquid in nature, it can easily be absorbed inside the body system.
Prostate health is of great concern for men today. Preventative measures may reduce the risk of developing prostate cancer and improve overall prostate health and function. A quality, premium prostate supplement may shrink the prostate, minimize frequent urination, promote sexual function and contain quality ingredients.
Below you'll find some of the most effective prostate supplements on the market today, in our opinion.
Our Top Prostate Products
Prostara
Ability to Shrink Enlarged Prostate
Ability to Eliminate Frequent All-Night Urinations & Weak Flow
Ability to Restore Normal Sexual Function
Prostate Plus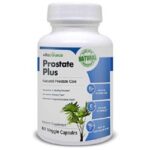 Ability to Shrink Enlarged Prostate
Ability to Eliminate Frequent All-Night Urinations & Weak Flow
Ability to Restore Normal Sexual Function
Prostacet
Ability to Shrink Enlarged Prostate
Ability to Eliminate Frequent All-Night Urinations & Weak Flow
Ability to Restore Normal Sexual Function
Prost8 Plus

Ability to Shrink Enlarged Prostate
Ability to Eliminate Frequent All-Night Urinations & Weak Flow
Ability to Restore Normal Sexual Function