There are definitely a lot of factors that would affect achieving an orgasm. For women, the most critical factor is usually the penis size of their partner. Penises come in different sizes; there are those with short (also called hare in urban terms), average (bull) or those with large (horse) male sex organs. Here's one question that seems to go on eternally: does size really matter?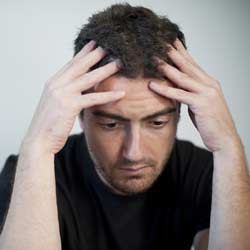 Well if you're a woman, already experienced when it comes to sex, then you be the judge. But if you want to know what studies on women and sex would say, then the answer is YES. It appears like reality is contrary to the ever so known catchphrase, "size does not matter." But that's not to say that it is not true at all, it may be the matter of fact in some cases. When it comes to bed and women, vaginal orgasms are more likely achieved with larger penises.
But hey, don't be down in the dumps if your penis size doesn't hit the mark or even more so, do not lose hope! The size of your sex organ does not actually determine how well your sex life will go. Penis size is not the only factor that affects sex performance so if you are not so endowed down there, don't fret. Spice up other elements of your sex life so you and your partner will enjoy it better.
The Keys to Your Woman's Satisfaction
Passion
Penis size isn't all that matters when it comes to sex. Of course, before even going to the bedroom, passion is what keeps a woman from leaving you. It's not all about sexual acts and what not, women like affection and appreciation. Kissing her on the back of her hand or ear, massaging her on her neck and shoulder, running your fingers through her hair, and tracing those contours of her face like her jaw line will give her more affection.
Foreplay
Women like to "warm up" before the main event. Foreplay is an important part if you want to satisfy your partner better in bed. Remember to take it slow. Start off by working on her erogenous zones rubbing her legs or stomach. Undress her slowly, take off her bra and lick her nipples; this will stimulate her and prepare her for the passionate lovemaking ahead.
Varieties
Try different sex positions that will flatter you both. Be creative! Try one that will allow for better and deeper penetrations like the cowgirl position, so avoid the missionary style as much as you would as it doesn't really allow for better angles for deeper penetrations as it has been said that the deeper it goes, the more pleasurable it is for women. You can also try variations like using a pillow when doing the missionary. This will allow deeper penetrations.