Safe penis enlargement products just don't exist. That's really the bottom line. There are drugs and products out there that you can find that claim to do the job, but it simply isn't possible. Your penis is a certain size based on your genetics, and that is not going to change. There are plenty of people buying into the hype, otherwise these companies wouldn't still be around. Still, there is not a shred of truth or science behind any of these products. The supplement industry has done well in keeping the FDA from regulating their products so that they can sell whatever they want and these products are no different.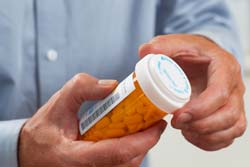 So many men have the idea that having a larger penis is actually going to improve their lives somehow, which is why it's easy to play on this emotion when companies are trying to sell these products. They even market them as safe penis enlargement solutions to give people the idea that they are choosing something that will be effective without being dangerous. The best part for these companies is that men who do take these pills certainly aren't going to step up and complain that they aren't working. Therefore, they can keep taking people's money and making them believe it does work.
There are pills and other products that enhance erections and give men more to work with in terms of sexual experiences and pleasure, but this is temporary and not always safe. Most of these products work to dilate the blood vessels more, and they aren't always able to discern between the blood vessels specifically in the penis and ones throughout the body. That means that they can cause serious cardiovascular problems and other health risks for men who take them without knowing what they are getting or how a product works.
If you really want to find the answer to safe penis enlargement, it is that there isn't one. None of the pills or creams or other products on the market today are going to make your penis larger. Even the products that provide temporary improvement of sexual pleasure or erections can lead to dangerous health problems or serious side effects. Therefore, you should focus more on learning about sexuality and talking to your doctor about how to improve your confidence, your sex life, or anything else that is affected instead of trying to find quick fixes that are just a waste of money.