With the man's desire to show the capacity of his manhood, male enhancements swarm the market today. Men have the inner desire to satisfy their partners by giving them unforgettable orgasms. Thus the idea of having better stamina and larger penis has become more appealing.
Ways to Enhance Manhood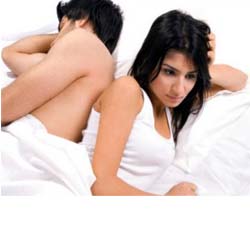 There are several ways to achieve the size and girth of the penis that men desire. A study conducted by the University of Turin, headed by Marco Oderda and Paolo Gontero showed that non-invasive male enhancements, particularly penile extenders are effective. It showed extension of penile length by at least .67 inches when erect. Another tool called the peno-crotal rings might also help improve size and maintain erections for men dealing with anxiety.
There are also several male enhancement pills that promise improvement in size, increase libido and gives a more satisfying sexual experience. These pills are rampant all over the web and there's an endless option to choose from.
Vacuum pumps are also popular penile enlargement tools. This is often applicable to males suffering from erectile dysfunction. The pump is used to draw blood, giving the penis an illusion of "hugeness". However, such pump can damage the penile tissues when used too often. Furthermore, the effects of vacuum pumps are short-lived.
Physical activities may also help improve penis size and performance. Jelqing is done by using both hands as they push the blood from the base to the tip of the penis. While this method looks harmless enough, there are also risks of disfigurement and scars.
Another way to improve penis size and length is by attaching an extender so the penis is forced to exert traction.
Aside from the several non-invasive procedures to increase penis size, getting a penile surgery is also a valid option. Nowadays, men have the choice as to what kind of operation they want to undergo.
First, there's penile lengthening. This is a popular procedure wherein the penis lengthened by cutting its suspensory ligament. Then a plastic surgery takes place which gives room for new skin to grow.
Penile thickness can also be improved by two kinds of surgeries. First is to inject a liposuctioned fat from other parts of the body into the skin below the shaft. The second technique is to put graft dermis and fat into the area below the shaft.
Possible Complications
These male enhancement operations also come with possible complications after the surgery is performed. There are possibilities of scrotalisation, or the tendency for the penis to appear from scrotum. Sometimes, the skin with poor blood supply that grew from the lengthening procedure may die, leaving an ulcerated area into the penis.
Several men may become tempted to the wide array of penile enlargement options before their very eyes. Sometimes they become too worried by the size endowed to them, living a normal life has become difficult.
It is best to study your options before drastically making a decision as this can leave permanent consequences. Furthermore, there's always the choice of going into therapy or seeking council wherein you re-set your frame of mind, not change how the way your penis looks.