For thousands of years, men have experienced a drop in testosterone levels as they reached middle age. It is not uncommon for a man who is about 40 years of age to begin to see testosterone levels drop off by as much as 1% every year. While 1% may not seem like a drastic reduction, it can have surprisingly profound effects on the way that a man looks and feels. Fortunately, a man who is unwilling to let low testosterone change the way that he lives his life has the option to discuss treatments for low T with his physician.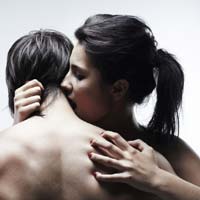 Treatments for low T come in a variety of forms. There are gels, patches, creams, pills and injections. Each type of low T treatment has its own set of risks and benefits. Perhaps the most common type of treatment involves creams and gels. The benefit to using these products is that they are convenient and generally well tolerated by an individual. When using these gels, however, it is important for person to keep in mind that they should be kept away from women and children. This drawback has made some men turn to some of the other treatments for low T that are available.
Injections are also one of the popular treatments for low T because it is generally only necessary to get the injection once every two weeks. It should be noted, however, that some people have claimed to experience a kind of 'roller coaster' effect due to rising and dropping testosterone levels from one treatment to the next. Pills are generally not recommended as a treatment for low T because they can be toxic to an individual's liver and can lead to heart problems and high cholesterol. The best way to determine which treatment is best is to have a frank and honest discussion with a physician about the pros and cons of each.
With the treatments for low T that are available today, it is no longer necessary for a man to simply tolerate a drop in testosterone levels. An individual looking to get their sex drive back and regain the energy that they had with their testosterone levels were normal is likely to find something that will work for them. It is also important to keep in mind that because of normal fluctuations in testosterone levels it may be necessary for a physician to perform a thorough physical examination in addition of blood tests to determine a person's testosterone level.