Despite being intrinsically linked with men, testosterone is a hormone present in both men and women. In men, it is responsible for the normal development and growth of sex organs as well as the maintenance of secondary male sex characteristics. A man without enough testosterone may develop a low sex drive and begin feeling depressed or anxious and even experience low energy levels. Low levels of testosterone can cause a reduction in muscle mass and strength as well as increasing amounts of fat, especially in the upper body and abdominal area. Low levels of testosterone can also be responsible for the condition known as androgen deficiency.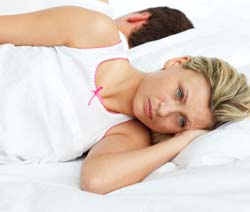 Young men are not generally subject to testosterone deficiencies but some medical conditions can hamper a person's ability to naturally produce testosterone. Testosterone levels naturally decrease as a man ages. Once a man reaches about age 40, testosterone levels will decrease by about 0.3% every year. A drop in testosterone production can become more significant for men over age 60. Some experts estimate that as much as 20% of men over the age of 60 are at risk for developing an androgen deficiency.
In order to determine whether or not an individual is suffering from low testosterone levels, it will be necessary for a physician to perform blood tests. While testing testosterone levels, a physician may also measure prolactin levels in order to ensure that a person's pituitary gland is functioning normally. Healthy testosterone levels generally fall somewhere between 250 and 800 ng/dL of blood. Even a healthy male will find their testosterone levels vary from day-to-day and even from one season to the next. Because of this, a doctor will generally perform a complete physical examination in order to determine whether or not an individual is suffering from exceedingly low levels of testosterone.
If it has been determined that a man is suffering from low testosterone levels, a doctor may recommend testosterone replacement therapy, or TRT. This is generally a long-term treatment which may involve taking testosterone in pill form or as creams, gels, patches and even injections. The oral form of TRT is not absorbed by the body as well as other options and can lead to an increased risk of heart and liver problems and high cholesterol. It is important to closely follow any and all guidelines recommended by a physician in order to get testosterone back to a healthy level rather than relying on anabolic steroids.