When you're looking for ways to improve your sexuality, food usually isn't high on the list. But the fact is that food can be a real sex booster and if you know just what to eat you could provide yourself with a big increase in libido, stamina, and overall performance. There are some foods that are already well-known as a sex booster, and others that could surprise you. Here's a look at some of the best foods to add to your diet when you need to improve your overall performance.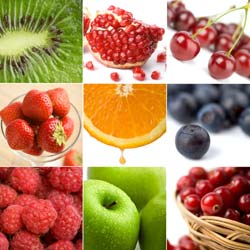 Nuts – This isn't just a double entendre – nuts are a great sex booster. They can help provide an amino acid to the body known as arginine. This compound helps to synthesize nitric oxide, which is in turn a component of erections. In other words, eating nuts could help you boost your erections.
Olive Oil – While it's not technically a major sex booster in that it won't automatically make you a sexual powerhouse, using olive oil instead of oils that are high in trans fats will keep your arteries healthy. Good circulation is vital for sexual performance, and olive oil keeps your circulation working properly.
Tomatoes – Tomatoes contain huge levels of lycopene. This compound is linked to a healthy prostate, which in turn is connected to improved sexual performance.
Oysters – Oysters have always been known as an aphrodisiac, but recently scientist found that there is actually a good bit of science behind their use as a sex booster. They're filled with zinc, which helps boost the sexual function of a man's body.
Avocado – The avocado is filled with folic acid and helps improve male hormone production. It's a must when you need a little extra boost to your sexual performance.
Eggs – Eggs aren't often thought of as a sex booster, but they contain high levels of B-complex vitamins and could help improve hormone levels in the body.
Chocolate – This is really on the list not because it has medical benefits to your sexuality, but because it's a romantic food that is essential to some foreplay. Feeding your partner chocolate in a romantic manner could help improve the romance of the evening.
There are plenty of other foods that are linked to good sexual health, but these are among the main ones you will want to add to your diet. Boosting your sexual performance is important, and it surprises many people to learn that just eating the right foods can help.