In recent years, men with low testosterone levels have increased. According to the surveys held in various clinics in the United States, more and more men between 50 and 60 years old are being diagnosed with low levels of testosterone. Science supported this as it was long established that after the age of 30, a gradual decline of testosterone is expected to happen. It's a misconception, though, to associate low testosterone to aging. There are bigger factors which might cause its decrease. Some medical problems such as depression, diabetes, coronary artery disease, and high blood pressure, are known to cause low testosterone levels.
However, this article will not elaborate on the reasons why these conditions can cause the said sickness. Instead, it will give some advice on how to manage your low testosterone.
Herbal Remedies for Low Testosterone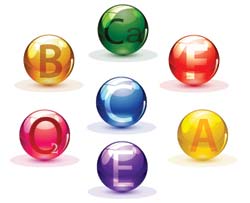 Here are some known herbal medicine that can treat low testosterone:
Yohimbe

This is an aphrodisiac herb that comes from Africa. Its most popular effect is to fight impotence. However, it has substances that can also encourage the natural production of testosterone

Ginseng

This herb has been used by Chinese experts for centuries. It is known to enhance stamina, vitality and longevity, not only in men but also in women.

He So Wu

This is another Chinese herb which is known to increase the levels of testosterone in the body. Aside from this, it is also popular in giving energy, longevity, vitality, and fertility.

Horny Goat Weed

This herb is used for enhancing sexual performance. However, in recent studies, this can also be considered as an herb that can treat low testosterone. For easy consumption, you can sprinkle this herb on your food.
Vitamins for Low Testosterone
Here are some of the vitamins that might treat low testosterone:
Vitamin A

suppress the natural levels of estrogen; it can actually block the production of estrogen itself. With this, the greater production of testosterone will be allowed.

Vitamin B6

Vitamin B6 is known to regulate the production of androgen-the steroid hormone that performs as a forerunner for testosterone.

Vitamin C

Vitamin C has an important role in the natural hormonal balance in the body. It suppresses a stress hormone called cortisol which inhibits not only the normal function of the immune system but also the production of testosterone.

Vitamin E

Vitamin E is an antioxidant that can also suppress cortisol. But aside from that, Vitamin E also has an important role in the sperm count of the body. With lower levels of E, the sperm count will also decline. Thus, with a sufficient supply of this vitamin, the sperm count will increase and eventually stimulate testosterone production.