Men in their 20's and 30's have many differences aside from the age gap. Their sexual performance may also vary considerably. According to the National Institutes of Health, sexual problems such as erectile dysfunction often become more pronounced with men who are 50 years old and above.
However, men in their 20's and 30's are no exception; 5% of them may suffer from having erection problems during sexual encounters.
Experts agree that men in their 20's and 30's usually encounter sexual problems due to psychological reasons. Here are some of the culprits and what men can do to keep the libido up with regards to their age brackets.
Men in their 20's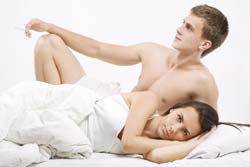 Men in their 20's are said to be at the prime of their sexual health. Harvard Medical School reports that at this age, men get the most sexual satisfaction.
It is also the age of exploration and along with it comes the psychological issues that can affect their performance.
Performance Jitters – men at this age want to prove their prowess in bed so much that they become anxious and nervous regarding their performance in bed. This anxiety can lead to the inability to produce an erection during the sexual act. Sex experts believe that men in their 20's should focus more on enjoying rather than stressing themselves with the performance itself.
Drinking – it is often believed that booze can take some inhibition off, giving men more confidence. However, a study conducted revealed that drinking too much alcohol can cause ED because it is a depressant and can reduce sexual desire.
Drug abuse – studies also found that men who are into drugs, particularly cocaine have a high risk of ED. Cocaine can cause priapism which can damage the blood vessels of the penis, leading to erectile dysfunction.
Dr. Hilda Hutcher suggests that men in their 20's should eat plenty of bananas which can help keep the libido up. Bananas are believed to be rich in Vitamin B which converts carbohydrates into energy which come in handy for some bedroom action.
Men in their 30's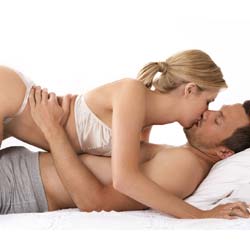 Felice Dunas, a renowned sexual psychologist, believe that men in their 30's are more experienced when it comes to lovemaking.
They are able to combine the depth and speed of thrusts, making a sexual encounter more explosive and satisfying. However, Dunas believes that some men in their 30's have erectile dysfunction because they are too stressed to perform satisfying sex.
The combination of work pressure, medical conditions such as obesity and depression and family matters can take a toll on their psychological state.
Men in their 30's can approach sexual problems by addressing the physical causes first, suggests Dr. Barry McCarthy. It would help if men quit smoking and drinking too much alcohol to help keep the libido up.
They can also talk to their partners and agree to a no-sex night; instead, focus on sensations brought about by touching. This is also a great way not to feel too much pressure and just enjoy the moment until it leads to a more stimulated and passionate lovemaking session.
Conclusion
No matter what the age, men will always be concerned about their sexual performance. By addressing the physical and psychological causes, men in their 20's and 30's are likely to have more successful sexual encounters ahead of them.