The idea of males having issues with hormones is not foreign, but it is often reserved for the teen years. Most everyone knows that all teens, whether male or female, will suffer from the surge of hormones that comes with puberty. However, after these formative years, male hormones seem to mellow out somewhat. Female hormones do as well, but the surges reemerge and wreak all kinds of havoc during certain times of the month, during pregnancy, and later in life during menopause. When it comes to hormones, males tend to have a much more stable ride for the most part.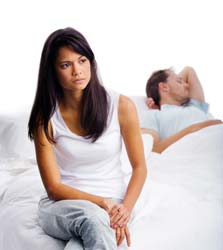 This is not because in relation to hormones males have fewer, or less in their bodies. It is more because they tend to stay more balanced over the course of a male's life, and when levels do fluctuate, the results are much more subtle after the teenage years. For example, while women know that there are going to be certain symptoms at certain times that come with changing hormone levels, men do not have this certainty or consistency. It has been discovered, however, that men do see a reduction in the level of testosterone produced by the body later in life.
Due to this realization about hormones, males may have gotten an explanation as to what may be causing symptoms suffered by some men later in life, to an extent. Some males experience symptoms such as sexual dysfunction, depression, and fatigue later in life, all of which can be attributed to other issues, so that low testosterone may not even be considered originally. Once it is diagnosed through a blood test, it is easily treatable, so that there is no need to suffer from any of these symptoms longer than necessary. With hormone replacement therapy, there is typically noticeable improvement, and many have seen positive results with natural supplements as well.
As more is learned about men and hormones, males may find that doctors are considering low testosterone levels more readily than have previously been the case. This could be a good thing, because by either verifying or ruling out low hormone levels as the culprit in the beginning, it can be assured that the correct treatment is being applied. This takes out a lot of the "what ifs," and possibly a lot of wasted time. The recognition that men go through hormonal changes as they age, just as women do, could be the answer to healing a lot of issues suffered by men later in life.