The problem of Erectile Dysfunction can be extremely distressful, not only for the man suffering but also for his partner. Fortunately there are a number of options available to men now, but there are a few important steps that should be taken before seeking treatment.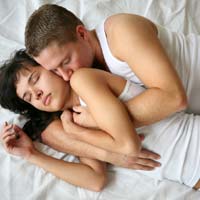 First, the man should confirm that the problem is not due to an illness or underlying disease such as a cardiovascular condition and that they are otherwise in good general health. The doctor will diagnose erectile dysfunction if the patient has not been able to maintain or have an erection for 1-2 months or can only obtain an erection is the morning, in which case it is likely more of a psychological cause.
Once Erectile Dysfunction has been diagnosed, it is up to the patient to consult with his doctor regarding the best available type of treatment. The doctor will be able to give information, make recommendations or even refer the patient to a specialist. They will be able to explain the different treatment options which can include the use of devices such a vacuum pump, whereby the erection is self-induced, prescription medications like Viagra and Cialis which, while successful can carry certain side effects, or herbal equivalents. Whichever method is used, but particularly in the case of herbal supplements, it is wise to look at research studies performed on the product and ensure that it has been clinically proven to work.
In addition to taking medication or using equipment, the male may also need to make some changes to his diet, concentrating on increasing his intake of amino acids derived from fish, meat and dairy produce. Even when some success has been experienced and the problem appears to have been resolved, it is important for the doctor to continue monitoring his patient on a regular basis. Finally, whatever the cause of the problem and subsequent treatment, men should always try to get help as soon as they can to obtain the best possible results.