Penile Patch Overview
Joining the list of patch-type treatments on the market designed for male sexual enhancement, Penile Patch promises to help grow the penis and improve the sex drive. It is shown on the official website, which is easy to navigate and reasonably informative. It contains some standard features such as customer testimonials and FAQ section and although it states that the product has been clinically tested and doctor approved, there is no evidence of this.
When ordered from the secure shopping section, Penile Patch can be bought for a cost of $47.95 for a pack of 10 patches. It is, however, more economical to buy in larger quantities, with 80 patches costing $287.95. All Penile Patch purchases have a 30-day money back guarantee and are shipped in plain packaging. While there is some background information about the manufacturer, Medicures, there is only an e-mail address with which to contact them.
Penile Patch Product Details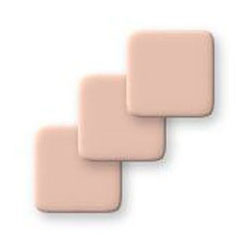 Like all transdermal patches, Penile Patch is applied to hair-free skin and can be left in place for up to 3 days. The ingredients in the formula are absorbed through the skin surface which is said to work more efficiently than traditional oral capsule medications. The formula for the product is a combination of aphrodisiacs – Damiana, Guarana and Muira Puama, energizers and fatigue fighters – Gotu Kola and Ginseng, plus Saw Palmetto for nourishing and protecting the prostate, Fo-ti to enhance sperm production and finally, a fragrance that attracts the opposite sex. No amounts for any ingredients are listed and the patch is not known to have caused any harmful side effects.
Good About Penile Patch
The patch is easy to use
The ordering site is secure, shipping is discreet

Penile Patch

has a 30-day money back guarantee
Ingredients are listed and explained
Customer testimonials are provided
The patch formula is 100% natural
Bad About Penile Patch
No address is provided for the manufacturer
No clinical studies are cited
The patch is expensive
The website uses over-exaggerated phrases
Penile Patch The Bottom Line
The Penile Patch is more expensive than many oral capsules, although it contains mostly the same types of ingredients. Although it would be better to save money by purchasing multiple packets, there is no proof that the patch can really 'grow' the penis and at best it may just add energy and stamina.