Proscure is a male prostate enhancement supplement that is made by the little known supplement manufacturer Restore Health Science Supplements, LLC, a firm that is based in Texas, USA. The supplement has offered a breakthrough in field of prostate health. Research has found out that the ingredients contained in the supplement help bring about good prostate health and thus ensure that men keep off symptoms of BPH, which is a male condition where the prostate gland enlarges. Proscure helps alleviate urine flow problems in men, urination frequency problems, and prostatitis. Other studies have found out that proscure also helps to reduce the likelihood of a man developing prostate cancer.
If you need to buy proscure prostate suppositories you can find them at Amazon in which they are sold at the price of $42.99. This price is for a box containing 30 suppositories.
Manufacturer information and their claims about proscure
Proscure is made by Restore Health Science Supplements, a firm based in Texas that makes health supplements. They claim that proscure helps to transfer nutrients to the prostate gland more than the other forms of supplements made in the form of pills or capsules. The supplement is clinically tested and has been proven to help bring about good optimum health of the prostate gland. The company claims that most of the ingredients that have used been to make proscure are derived mainly in the US. They also claim that the supplement does not affect users in any way. Proscure is also said to help restore energy for men, sexual desire, vigor, mental sharpness and mental wellness.
How Does Proscure Work?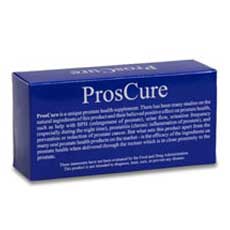 Proscure works by helping deliver nutrients to the prostate easily because it circulates easily in the blood once it has been introduced into the body. This is due to the fact that the suppositories that are introduced into the body by rectal means usually have got a high absorption rate compared to those taken through the mouth in the form of pills or capsules. As you know it the prostate is located near the rectum, so transportation of nutrients from the suppositories placed on the rectum to the prostate is easy.
Ingredients in Proscure
The following are the ingredients that have been used to make proscure:
Saw Palmetto
Saw Palmetto helps to suppress the symptoms of urinary problems that are brought about by effects of BPH.
Zinc
Helps to slow the enlargement of the prostate gland.
Pumpkin Seed Extract
Because they are rich in the mineral zinc they help to reduce the enlargement of the prostate gland.
Pumpkin seeds also help men who are suffering from infertility to become fertile.
They also help with good sexual performance.
Pyrgeum Bark Extract
Helps bring about good urine flow and also slows down symptoms of BPH.
Organic Turmeric
Has got anti-inflammatory and anti-oxidant properties which are good for the health of the prostate gland.
Research has found out that turmeric helps to prevent the development of prostate cancer.
Valerian Roots
Valerian root is a native plant to both North America and Europe helps to prevent prostate cancer.
Proscure Benefits
The male supplement is made in the form of suppositories that get into the blood faster unlike other male prostate supplements which are mainly made in the form of capsules and pills and taken orally.
It is made from organic and all natural ingredients meaning that it safe for use.
Proscure Drawbacks
Is sold only online by Amazon.
It does not have its own official website from where it can be purchased.
It does not feature elaborate manufacture information.
Its ingredients are not explained well.
Dosage Instructions
Only one suppository should be inserted into the rectum via the anus at night when one is going to bed for sleep. The remaining suppositories should be kept in the refrigerator.
Precautions
Before using the supplement you are advised to seek your doctor's advice to ensure that you can use it.
Ensure that you do not suffer from any allergy from the ingredients used to make it.
Proscure Side Effects
Those who have used the supplement have not reported any side effects but it is better for you to seek the advice of your doctor before using it.
Does it react with other Medications?
There are no known reactions of proscure with other medicines but if you are taking other kinds of medication you are advised to consult with your doctor first before using it.
Conclusion
This is a totally different male prostate supplement in that it is made in the form of a suppository as opposed to pills or capsules which are often taken orally. Proscure is usually introduced into the body by insertion via the anus thus dissolving rapidly in the body and so its nutrients move directly to the prostate. What this means a quick response to the effects of BPH.
Prostate health is of great concern for men today. Preventative measures may reduce the risk of developing prostate cancer and improve overall prostate health and function. A quality, premium prostate supplement may shrink the prostate, minimize frequent urination, promote sexual function and contain quality ingredients.
Below you'll find some of the most effective prostate supplements on the market today, in our opinion.
Our Top Prostate Products
Ability to Shrink Enlarged Prostate
Ability to Eliminate Frequent All-Night Urinations & Weak Flow
Ability to Restore Normal Sexual Function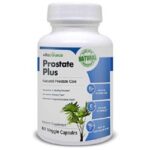 Ability to Shrink Enlarged Prostate
Ability to Eliminate Frequent All-Night Urinations & Weak Flow
Ability to Restore Normal Sexual Function
Ability to Shrink Enlarged Prostate
Ability to Eliminate Frequent All-Night Urinations & Weak Flow
Ability to Restore Normal Sexual Function

Ability to Shrink Enlarged Prostate
Ability to Eliminate Frequent All-Night Urinations & Weak Flow
Ability to Restore Normal Sexual Function