What is Prosta-Q?
Prosta-Q is a herbal supplement that is used in clinical practice for men suffering from Category III Chronic Prostatitis. The herbal supplement is manufactured by Farr Laboratories. The supplement contains bioflavonoids like Quercetin and some other minerals like zinc and magnesium.
The supplement has been proven to be not only good in treating prostatitis but lower the level of cholesterol within the blood vessels hence reducing death rates from the cardiovascular diseases. The bioflavonoids found in Prosta-Q are known for their ability to prevent and even treat some of the cancers. A bottle of Prosta-Q is sold at $79.98.
Prosta-Q Claims & Features – What You Need To Know?
Prosta-Q is a product manufactured and distributed by Farr Laboratories. The customer can make enquiries and orders through the official website of this company. Prosta-Q is well-known for its effectiveness in relieving the pelvic and urinary pains that are as a result of chronic prostatitis. It has ingredients that have both nutritional and medicinal value. The ingredients are natural and safe for use.
Prosta-Q Review – How Does It Work?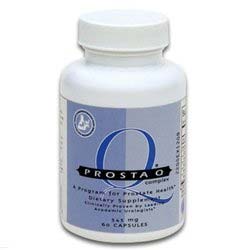 Prosta-Q has a bioflavonoid called Quercetin that acts as an antioxidant. It breaks the free radicals in the tissue cells thus enhancing their proper functioning. Thus ensure the well-being of the body organs including glands such as the prostate gland.
Quercetin also acts as an anti-inflammatory agent hence play an important role in the healing of prostatitis by reducing problems of the urinary system triggered by the inflamed prostate gland.
Another component, Saw Palmetto extract, has ingredients that inhibit a hormone that initiates enlargement of prostate gland called dihydrotestosterone (DHT) thus prevent rapid multiplication of the prostatic cells. Hence it is very effective in reducing pelvic and urinary pains that are a result of prostatitis.
What are the Ingredients in Prosta-Q?
The main active ingredients in this supplement are natural and include the following; Quercetin, Cranberry, Saw Palmetto, Bromelain, Papain, Zinc, and Magnesium.
Quercetin – Is a bioflavonoid that acts as an antioxidant and is extracted from various plant parts such as leaves and fruits. It also has an anti-inflammatory role.
Cranberry – Is a fruit extract that was initially used North America for nutritional and medicinal value.
Saw Palmetto – An extracted from plants, has both nutritional and medicinal values. Medicinally Saw Palmetto has been used to treat hair loss and in the treatment of Prostatitis.
Bromelain – An extract from pineapples, consists of enzymes and minerals that collectively give anti-inflammatory properties necessary for treatment of prostatitis.
Papain – A papaya extract, was initially used as an anti-inflammatory agent and a painkiller for bites and stings from insects. Together with Bromelain, papain also helps in the uptake of other ingredients in this supplement.
Zinc – Is a metallic cofactor essential for the enzymatic reactions to proceed. Zinc facilitates antioxidant reactions involving the bioflavonoids.
Magnesium – Is a metallic, used as a binder in the Prosta-Q tablets.
What are the Benefits of Prosta-Q?
There are several clinical studies conducted to prove the effectiveness of Prosta-Q.
Prosta-Q is a safe for use because it main ingredients are natural plant extracts.
It does not require a specific diet plan for the users.
Positive changes are noticed within a short period of time.
It does not cost much, especially when bought in large quantities.
The main ingredients do not only have medicinal value but also nutritional value to the users.
It can only be purchased from online stores.
What are the Drawbacks of Prosta-Q?
It might be expensive due to the extra shipping costs.
Dosage Instructions
The recommended dosage is 1 capsule, taken with meals, three times a day. This should proceed for about 6weeks depending on the doctor's advice. The consumer should drink at least a glass of water.
Precautions
It is not recommended to use Prosta-Q with other herbal supplements. This might cause harmful complications.
Does it interact with other medications?
Although it has not been proven through clinical research, there is a chance of Prosta-Q to interact with other medications especially quinolone antibiotics. So patients using antibiotics like Levaquin and Floxin are not advised to use Prosta-Q.
Prosta-Q Review – The Bottom Line
Prosta-Q contains natural ingredients and is therefore safe for use in relieving pain resulting from prostatitis and also keeping the prostate healthy. There is medical literature confirming the effectiveness of Prosta-Q in relieving the urinary pains that result from infection of the prostate.
The products have been clinically tested to have no adverse side effects. Prosta-Q does not cost much, especially when compared to other market products that claim to treat the same condition. Shipping can be organized through the official website. Therefore, Prosta-Q is a good supplement for use in treating prostatitis within a short period of time at a lower cost.
Prostate health is of great concern for men today. Preventative measures may reduce the risk of developing prostate cancer and improve overall prostate health and function. A quality, premium prostate supplement may shrink the prostate, minimize frequent urination, promote sexual function and contain quality ingredients.
Below you'll find some of the most effective prostate supplements on the market today, in our opinion.
Our Top Prostate Products
Prostara
Ability to Shrink Enlarged Prostate
Ability to Eliminate Frequent All-Night Urinations & Weak Flow
Ability to Restore Normal Sexual Function
Prostate Plus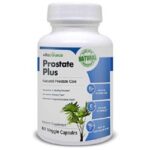 Ability to Shrink Enlarged Prostate
Ability to Eliminate Frequent All-Night Urinations & Weak Flow
Ability to Restore Normal Sexual Function
Prostacet
Ability to Shrink Enlarged Prostate
Ability to Eliminate Frequent All-Night Urinations & Weak Flow
Ability to Restore Normal Sexual Function
Prost8 Plus

Ability to Shrink Enlarged Prostate
Ability to Eliminate Frequent All-Night Urinations & Weak Flow
Ability to Restore Normal Sexual Function