What is Prostadvance?
Prostadvance is a prostate supplement that is specifically used by men to promote prostate health so as to prevent such conditions as Benign Prostatic Hyperplasia and Prostatitis which usually accompany prostate enlargement.
The prostate gland is a walnut sized body organ that is very crucial in both the reproductive and the urinary system since it ensures their proper functioning. With time, this organ enlarges due to the natural process of aging and many other reasons. Whenever it enlarges, it causes the aforementioned conditions.
This product's main function, therefore, is to reduce the size of the enlarged prostate and inhibit its increase. This will automatically prevent any future occurrence of the mentioned conditions. This product also exists in the form of veggie capsules that are packaged in small plastic bottles each containing 90 veggie capsules.
The manufacturer has listed a number of marketing websites where this product can be accessed and bought. Its prices vary significantly in these websites. This is due to the various discounts offered. Taking into consideration all these variations in price, the average one is as shown below;
Prostadvance Claims & Features – What You Need To Know?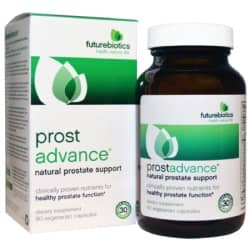 This product is manufactured by Futurebiotics. This manufacturer boasts that the product is traditional in that, it is made from a blend of purely natural ingredients including lycopene, plant sterols, and even whole food ingredients. It also contains Bioperine which has been clinically proven to support the healthy wellbeing of the prostate. Due to the mentioned fact about this product, the manufacturer boasts that it is the best solutions to the conditions that accompany prostate enlargement.
Prostadvance Review – How Does It Work?
As mentioned earlier, this product is a potent blend of natural ingredients that are exclusively extracted from plant sources. Some of them include Lycopene and Bioperine. They have also undergone clinical tests. These ingredients will all function in collaboration with each other to promote the healthy wellbeing and functioning of the prostate and the urinary system.
What are the Ingredients in Prostadvance?
They include;
Zinc
It ensures the prostate maintains its normal size hence its healthy functioning.
Saw palmetto
It balances the hormonal levels hence discouraging cell growth in the prostate tissue.
Plant sterols
Other than providing nutrients to the cells in the prostate tissues, they also discourage the intake and assimilation of harmful cholesterol.
Lycopene
It protects the body from free radicals that may cause cell damage.
Green tea leaf extract
It enhances blood circulation for the functioning of the other ingredients.
The other ingredients are; selenium, soy protein, nettle extract, copper, and Bioperine. They all promote prostate health.
The Benefits of Prostadvance
It can be easily accessed and purchased online.
It may help improve the overall health of the prostate.
It contains all natural ingredients making it safe for human use.
It might boost sexual performance and relieves pain during urination in men.
It is cheaper than the surgical procedures done to restore the normal size of the prostate.
The Drawbacks of Prostadvance
It cannot treat or cure the conditions of prostate enlargement.
Even though it is cheaper than the surgical procedures, it is definitely more expensive than its substitute supplements.
The manufacturer has only included the positive customer feedbacks on its website. This makes it difficult to evaluate the effectiveness of this product.
The Dosage Instructions of Prostadvance
Take 3 capsules of the product on a daily basis with a meal or as will be advised by a qualified medical doctor.
Prostadvance Precautions
It should be kept in a cool and dry place only.
Keep away from children's reach.
The user should strictly follow the prescribed dosage for maximum improvements.
Does Prostadvance Interact With Other Medications?
There is no reported case about the same; however, due to the fact that it contains pure natural ingredients, there is a very unlikely chance that it reacts with other medications. It is, nonetheless, advised that patients who have recently experienced severe health conditions like high blood pressure, diabetes etc and are still on the treatments should consult their doctors prior to use of the product.
Final Verdict
Despite the mentioned drawbacks about this product, so far, its usage has been a success. This is because, firstly, it contains purely natural ingredients that have been tested scientifically and proven to be effective in dealing with the conditions of prostate enlargement.
Secondly, from the several customer feedbacks, it can be concluded without doubts that this product is fast acting. Thirdly, its manufacturer has also contributed to its success by providing contacts on their website for customer feedbacks. This has won the customers' trust because they know they can easily reach the manufacturer in case of any queries about this product.
Prostate health is of great concern for men today. Preventative measures may reduce the risk of developing prostate cancer and improve overall prostate health and function. A quality, premium prostate supplement may shrink the prostate, minimize frequent urination, promote sexual function and contain quality ingredients.
Below you'll find some of the most effective prostate supplements on the market today, in our opinion.
Our Top Prostate Products
Prostara
Ability to Shrink Enlarged Prostate
Ability to Eliminate Frequent All-Night Urinations & Weak Flow
Ability to Restore Normal Sexual Function
Prostate Plus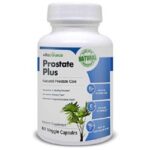 Ability to Shrink Enlarged Prostate
Ability to Eliminate Frequent All-Night Urinations & Weak Flow
Ability to Restore Normal Sexual Function
Prostacet
Ability to Shrink Enlarged Prostate
Ability to Eliminate Frequent All-Night Urinations & Weak Flow
Ability to Restore Normal Sexual Function
Prost8 Plus

Ability to Shrink Enlarged Prostate
Ability to Eliminate Frequent All-Night Urinations & Weak Flow
Ability to Restore Normal Sexual Function