There are many techniques that are believed to increase the size of the penis. However, with each technique comes certain risk which you have to be aware of. Otherwise, it might be too late and you may regret practicing such techniques in the future. Let's take a look at the most popular male enhancement techniques and the risk that come with each one.
Penis Pumps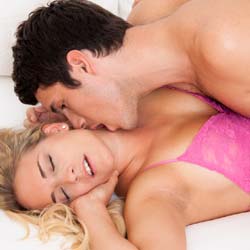 Penis pumps have been around for a very long time. These are devices that are used to force blood to flow toward the penis area. A constricting device like a rubber ring is then used to keep the blood in the penis area and maintain the erection. This is among the most popular male enhancement techniques today but it comes with several risks. First of all, there is an increased risk of bleeding if the user is taking blood-thinning medication like warfarin, clopidogrel and certain over-the-counter pain relievers. There are also many other possible side effects like erections that feel unnatural, red dots from bleeding under the skin's surface, numbness, pain, etc.
Male Enhancement Pills
Most male enhancement pills are made from natural ingredients and are therefore usually safe. However, there are many companies that offer low-quality products that may even contain harmful ingredients that can cause health problems. This is why extreme caution is very important especially when purchasing these products online. Extensive research is necessary not just to ensure that you're not being scammed but also to ensure that you're safety and health won't be compromised by using the product.
Penis Exercises
For centuries, penile exercises have been one of the most popular male enhancement techniques. This includes using weights for the penis, stretching techniques and special penile massages that are believed to increase the size of the penis. These special penis exercises are believed to increase the blood capacity of the penis and therefore increase its length and girth.
However, there is still no scientific evidence that backs up this technique. Also, using weights, stretching and massaging can damage penile tissues which can lead to erectile dysfunction and other penis injuries like wounds.
Surgery
The only scientifically proven technique for increasing the size of the penis is surgery. However, it is expensive and comes with risk of numerous complications like scarring, physical damage resulting to erectile dysfunction, disfigured penis, etc. In some cases, the surgery has even led to the death of the patient.
Conclusion
There are many options to choose from when it comes to male enhancement. However, each option comes with certain risks which you need to consider before making your final decision. This way, you will be able to make a decision that you won't regret in the future.