Reading Time:
5
minutes
Making up your mind on whether to have sex with a person, especially for first time can cause great anxiety. This is because sex is a serious activity, especially for women as they risk suffering from diseases, physical violence and pregnancy.
Others even think about other minor issues being naked with someone else and consider it an awkward experience. On the other hand, some are worried during a sexual encounter about experiencing orgasms. However, the truth is that every person has his or her unique sexual needs and we all envision different ways in which sex should be adopt into our lives.
As a result, some people envision having sex as just casual hook-ups, others consider sex as a sign of commitment, long-term relationships and other want to abstain from having sex before marriage. Other people are not exactly sure of what they want though they know now it may include sex.
However, regardless of what you want or whoever you intend to make love with, there are some facts that you need to know beforehand to ensure that you have safe and wonderful experience.
Lack of knowledge can make sex a terrifying experience while understanding all the key facts can make it one of the most exciting experiences. This is because understand sex well can help in making your lovemaking[1] better and alleviate the anxiety that is associated with lack of knowledge about the act. Knowing about sex involves being able to dispel all the baseless notions and certain myths about sex matters.
Advertisement
*All individuals are unique. Your results can and will vary.
Here we will discuss important facts that you should understand before your sexual encounter for the most memorable experience. The following are the 10 facts that you should know about the sexual encounter.
---
1. Size of the Male Sexual Organ does not Matter
In male sexuality, the length or the size of the penis is one of the common topics. Some men believe that having a big male sexual organ increases pleasure during a sexual encounter and that their lovers enjoy the experience.
Moreover, other men think that a long penis with extremely hard erection pleases all women but some women also fear that such male organs can hurt their vagina.
Therefore, the size of the manhood after erection should not bring any fear or discomfort in the minds of sexual partners. This is because the length of the penis after erection does not matter but the ability of the man to satisfy his partner[2].
---
2. Having an Orgasm

The issue of having an orgasm is another thing that worries most people who are out for a sexual encounter. It is advisable to try to give yourself an orgasm before you start having sex.
This will allow you to understand what feels good to you to enable you to show your partner gives you a memorable experience. Besides, it is also important to know the sexual history of a partner so that you can be aware of what to expect.
Advertisement
*All individuals are unique. Your results can and will vary.
---
3. Know STD Status
With the number of devastating STDs, it is advisable to check the status[3] of both of you through taking a test. This is important regardless of whether you both know that you have never engaged in sexual activity before, as this helps in overcoming the fear of taking the test next time.
---
4. Discuss what will Happen in Case of Pregnancy
It is important to talk about pregnancy if you are part of heterosexual couples so that you can decide what to do. If you are not ready for a kid then you can talk about using any of the available birth control methods. However, it is important to ensure that you are on the same page on the issue of pregnancy.
---
5. Seek Blessing from Your Trusted Friend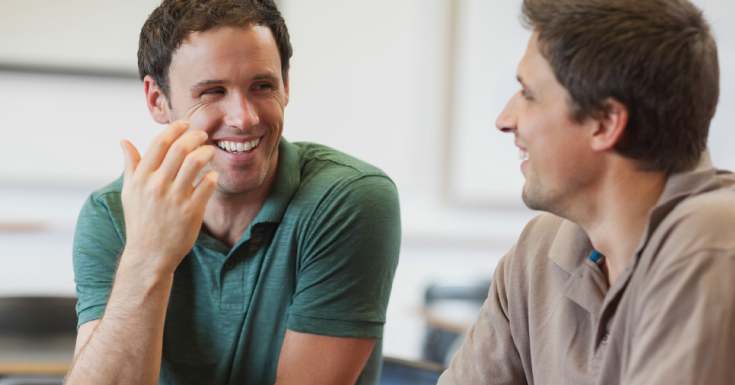 Seeking to hear what your friends think about your lover or potential lover is another thing that you should consider as you plan for that sexual encounter. This is because we might not be capable to see someone that we have fallen for clearly. It is also important to wait for about a month because a good relationship should withstand the test of time.
6. Be Comfortable With Being Naked in Front of Your Partner
Well, it is not a must but ensuring that you are comfortable in front of your partner before the sexual encounter helps. However, you do not have to strip naked in broad daylight or under abnormal circumstances to be sure that you are ready for it.
---
7. Ensure That You Have Condoms
It is important to ensure that you have condoms with you, that are within the expiration date and that have been stored under the right conditions. This is because condoms should always be part of any respectful sexual relationship.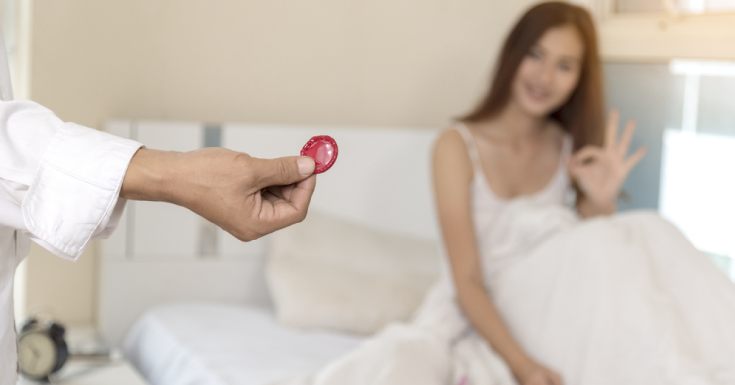 ---
8. Having Sex While Menstruating is not Harmful
The other myth that causes a lot unnecessary few is the belief that having sex during menstrual cycle[4] leads to a harmful experience. This is untrue and some studies have even shown that lovemaking is much more pleasurable and satisfying during this period.
---
9. Meet Your Partner's Friends and Parents
This helps you to understand your partner more before engaging sexual activity to avoid falling for the wrong person. Remember the best sex comes from knowing you sexual partner well as this helps in overcoming the anxiety. However, if it is not possible to meet the parents, make sure you understand why it is not possible to see them.
---
10. Ensure That Your Partner Has Done The Same Things

Finally, ensure that your partner has done the same thing for a wonderful and healthy sexual encounter. Therefore, you need to pay attention to your partner as you pay to yourself.
Read More: How Important Is Sex in a Healthy Relationship?
---
Conclusion
Overall, sexuality is a crucial part of most romantic relationships. This means that engaging in conversations about sex with your partner helps in improving your relationship. Besides, being in a relationship where you can communicate what is working or not working in all aspects is equally important.
The article, however, has discussed some of the facts that you should know before your sexual encounter as many people fail to seek answers to some of the most important questions. These facts will help you get ready for the sexual encounter with your partner and ensure that you have a memorable experience.
Image Credits
Feature Image: Shutterstock.com
In-Post Image: Shutterstock.com