Out of despair, we sometimes resort to all means of fighting erectile dysfunction without doing extensive research on the potency of the medications prescribed by the doctors or products we find ourselves.
Sexual dysfunctions in men usually occur due to the decline in testosterone levels as they get older. Research suggests that testosterone levels start to decrease gradually as a man reaches his 30s. However, this is not tantamount to saying that ailing men should take Viagra with testosterone to restore the natural functioning of their sex organ.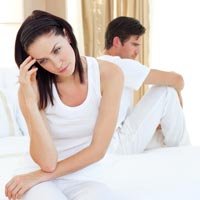 Although testosterone is the male hormone responsible for erections, sex drive and secondary male characteristics among men, incorporating it in Viagra won't mean 100% success rate in treating erectile dysfunction.
What Studies Say
Several researches have been carried out to boon the theory of using Viagra with testosterone to treat erectile dysfunction. Although the idea may sound possible, scientists were astounded that no significant results in favor of testosterone were gathered.
During the course of the study, 140 male individuals aged 40 to 70 were asked to take erectile dysfunction pills. Half of these pills contain Viagra with testosterone gels while the other half is plain Viagra. Extensive studies revealed that the testosterone incorporated drugs dramatically increased hormonal levels on those who ingested them.
For the span of 14 weeks, men who ingested testosterone were just like those who didn't. Although there were some positive outcomes, statistical data did not suggest that testosterone together with Viagra rendered significant change on the Viagra with testosterone group.
The highlights of the study are as follows:
Testosterone does not affect poor erections among the respondents.
Men who ingested testosterone gels do not deviate from the findings on those who took the Viagra alone.
Viagra works better when not combined with the hormone.
Low testosterone levels increased.
It was emphasized that although testosterone does not do much, it does not necessarily imply that it will be rendered useless against erectile dysfunction.
The scope of the study is only applicable on testosterone and erectile dysfunctions relation issues.
Erectile dysfunction can be countered by Viagra alone.
Effects of plain Viagra pills and those with testosterone are just the same.
Doctors should be careful in prescribing medicine to their patients because other components such as testosterone, in this case, may not be needed. For the sake of practicality, resorting to plain for treating erectile dysfunction, Viagra or sildenafil alone is considered effective. More is not always better.
Since the scope of the study is limited, it is not safe to conclude that testosterone plus Viagra medication is not effective at all. This treatment is sometimes advisable when the patient has both decreased testosterone level and erectile dysfunction. In the end, it is really up to your doctor to determine the best treatment for your health issues.