The first thing you should understand when it comes to male enhancement products is that there is no such thing as a product that will permanently increase the size of your penis. If a product claims that it will make your penis longer/thicker by 2 or more inches, it is just trying to deceive you or it is simply a scam.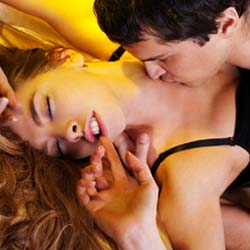 Male enhancement products basically work like Viagra and other erection drugs. Its main function is to help you achieve a better erection that will last longer and improve overall sexual performance. Here are the most popular male enhancement products today.
Male Enhancement Pills
Male enhancement pills are selling like hotcakes today. There are many different companies selling their own version and claiming a range of things like better erection and increase penis length/girth.
Among the most popular male enhancement pills are herbal pills made from ingredients that are proven to improve erection quality, sexual satisfaction and performance. These products essentially work by increasing blood flow to the penis which leads to a fuller and longer-lasting erection.
When you're looking for a good male enhancement pill, you need to look at its ingredients and check if they are proven to be effective and safe.
Vacuum Pumps
Vacuum pumps are also very popular male enhancement products today. Open almost any magazine for men and you will find these products in the ad section of the magazine.
Vacuum pumps work by drawing blood to the penis then a constriction ring can be used to keep the blood in the penis area and maintain the erection. In more than 30% of erectile dysfunction patients, vacuum pumps are successful as a treatment.
However, too much or wrong usage of vacuum pumps can lead to penile tissue damage which can lead to severe erectile dysfunction.
Penis Exercises
Most male enhancement products that claim to help increase the size of the penis come with manuals on penile exercises. The most popular penis enlargement exercise is the jelqing technique which aims to increase the blood capacity of the penis. However, there is still no scientific proof that penile exercises can help increase penis size.
Another category of penis exercises that is popular is stretching which aims to increase the penis length. However, some people have noted that as the length of their penis increases, girth decreases.
Penile Implants
Penile implants are also available and this is one of the most popular surgical options for erectile dysfunction. It is basically just like breast implants but the penile implant is used to maintain an erection.
There are two major categories of penile implants which are inflatable and non-inflatable. However, it is risky and very expensive compared to other treatment options so only a small percentage of patients choose this option.