If you are looking for options in treatment of andropause, you likely suspect you have the condition or have a diagnosis from your doctor. In any case, gaining knowledge is very important in managing this condition. Treatments are available. Doctors and patients need to work together to find the best solution or combination of solutions for each individual case. What would work for one man may not work for another. It is important to explore all options before making a final decision on which one to try. Here are some options available.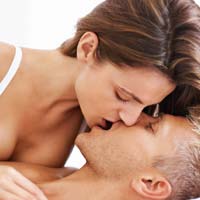 One treatment for andropause is to try diet and exercise changes. In men, exercise can help naturally increase the levels of testosterone in the blood. That can alleviate many common symptoms of andropause. Exercise also helps release endorphins and other natural hormones that alleviate mood issues. Diet also plays a role in this treatment option. Choosing the right foods helps the body increase strength. Balanced nutrition helps the body rebalance hormone levels and alleviates symptoms. This should be a first line option for treating this medical condition. Many men find that making simple changes to exercise and diet will give them the changes they need to live with andropause.
The next line of treatment with andropause is to try herbal supplements. Your doctor may not be too keen on this treatment option. If you want to explore natural options before looking at medical solutions, use caution. There are herbal preparations that can alleviate symptoms of andropause. There are supplements that can help increase testosterone and DHEA levels. However, for as many good supplements as there are on the market, there can be supplements that do no good. In addition, in some cases, they may do harm. If you choose to try a supplement, start at the lowest dosage.
If you want to explore medical options, the most common treatment for andropause is testosterone replacement therapy (TRT). This treatment should be under supervision of your doctor. The doctor should administer tests to see if you have a lower than expected testosterone level. The doctor should also check for general health before starting TRT. People with prostate cancer can have flare-ups if they go through TRT. If the doctor deems you healthy, the doctor will prescribe the medicine. Expect to go through regular testing every few months to check for problems with thrombophlebitis or hypercoagulability of blood. Those are both conditions associated with high levels of testosterone.