If you have been diagnosed with ED (erectile dysfunction), you probably have a lot of questions. That's understandable, since the majority of men don't know that much about ED. They assume that it's something they won't have to deal with, and that it only happens to other people. Some men may also feel weak or inferior if they have ED, because they believe it is a lack of virility or desire on their part. However, ED is a medical condition that can happen to any man, and it has nothing to do with weakness or worth.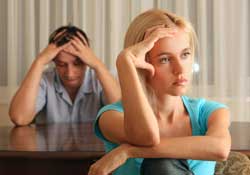 There's no need to panic if you have ED. Erectile dysfunction is treatable, and the most important first step is to see your doctor. Men don't generally like to do that, but it's a necessity to get proper ED treatment. There are companies that allegedly offer over-the-counter remedies, but these may not be safe and effective for you. ED is usually caused by decreased blood flow to the genitals, and it's important that you let your doctor rule out heart conditions, arterial blockages, or other problems that may be causing your erectile dysfunction before you start taking steps to correct the problem.
Medications are available for ED, as long as your doctor feels that you're healthy enough to have sex. As with any medication there are side effects, so be sure you consider that before you choose a medication. Your doctor can help you determine which medication – and in what dosage – is appropriate for your ED. Erectile dysfunction doesn't have to slow you down or upset your partner. With new and better treatment options being developed, you can generally find a good treatment option that will help you. Once you find the cause and work out a treatment plan, your life will return to a much more normal pattern sexually.
Don't be afraid to sit down with your partner and talk about your ED. Erectile dysfunction, while manageable, is still something that can show up at inconvenient times. You must remember to take your medication faithfully or you may not be ready for sexual activity when your partner is ready. By keeping that in mind, and by focusing on other activities that you and your partner enjoy together, you can take the pressure off performing in the bedroom. Without that pressure, you may find that you perform better sexually, with or without medication.