What is male enhancement? It means something different to many people. For some it refers to correcting a problem with erections. For others it is increasing penis size. For even others it is a combination of the two. Many men have dissatisfaction with either their penis size or its ability to get erect and stay that way. In any case, there are several solutions, medical and non-medical, that claim to help in this area. Since you are dealing with sensitive tissues, it is important to consider all options before committing to one. The wrong choice can actually lead to further problems.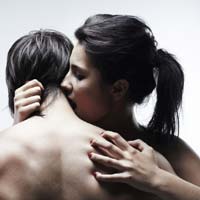 If you are having erectile dysfunction, you are likely aware of the common medical solutions such as Viagra, Cialis or Levitra. These medications trigger the release and metabolization of various hormones that cause erections. Another option, not as common as the medication, is surgery. This option is a last resort if other treatments do not work. It involves inserting artificial rods into the penis and attaching them to prosthetics that allow the penis to come erect. Another option is a penis pump. This device uses air pressure to pull blood into the penis. The patient uses it right before intercourse. If this is why you are seeking answers to "what is male enhancement?" talk to your doctor.
If your query about "what is male enhancement?" is because you are having concerns about your penis size, that is a different discussion. Enhancing penis size is possible. One option medically approved is surgery. This surgery involves cutting the penis suspension ligament. This allows the penis to drop and will naturally give a bit of extension. Most patients only get one-half inch extension out of the surgery. Many patients have dissatisfaction after the surgery because they went into the procedure with unrealistic expectations.
There are various techniques ointments, pills, herbal supplements, and devices on the market that claim to help enhance penis size. You need to use your head when it comes to choosing and using one of these options. Almost none of them have scientific studies behind them to prove they work. Moreover, taking certain supplements can cause other issues. There are some devices, which show promise, but they do not give instant results. The first step is to talk with your doctor and see what your options are. If you want an answer to "what is male enhancement," you need to answer it for yourself.