There are many different conditions that affect our overall health and well-being, and many that have serious changes on several different parts of our body. One of the most profound conditions that can affect a man is low testosterone. what is low T, you may ask? Essentially it is a hormone deficiency that can have an impact on numerous different aspects of a man's health. It can occur at numerous different points in a man's life and, depending upon the situation, could even be referred to as male menopause. Here's a look at this condition and how it can affect you.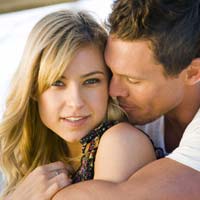 The first thing to understand when you ask yourself 'what is low T?' is actually just what testosterone itself is. Testosterone is a male hormone that is also present in women in doses ten times lower than that of men. It controls a number of different health functions, primarily sexual function within men although it also has an impact on things such as mental function, mood, and much, much more. Testosterone is produced naturally in the body, but as men age the production of the hormone will gradually decrease and the levels within the body also lessen. This is generally a natural part of aging.
When testosterone levels gradually fall as a part of aging it may be referred to as male menopause, although there are strong levels of debate concerning this term. When asking the question "what is low T", a secondary question should be "how old is the man?" In older men, testosterone levels are supposed to be lower, while in young men – particularly those under forty five – normal levels of testosterone should be present. Whether the testosterone levels fall dramatically in older men or are simply too low to be considered normal in younger men, steps may need to be taken to help raise them.
Low testosterone can have a number of different symptoms including loss of appetite, difficulty sleeping, irritability, mood swings, depression, low self-esteem, fatigue, erectile dysfunction, and decreased sexual appetite. If you find yourself with these symptoms it may be worth your time to understand what low T is and to see if you need to take steps to correct your levels. Your physician will likely check your testosterone levels and if they find that they are too low they will probably suggest hormone replacement therapy, normally just a gel that is rubbed into the shoulders on a daily basis. This can normally solve most issues quickly.