It is common for men to obsess over true penis size. They often feel that they lack in size to perform well enough for their partners. What most men do not realize is that their obsession over penis size can seriously impair their sexual performance. Women complain more about performance than they do about the size of a man's penis. The average size penis is between 5 and 6 inches. That is not small by any means. Some men do have a penis that is much smaller than average. Fortunately, there are surgeries to help increase penis size for these men.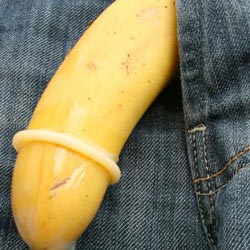 Surgeries that increase true penis size are not for cosmetic purposes. If your penis is average size or larger, you do not need this type of surgery. Keep in mind that surgeries performed on the penis can cause damage to the nerves. Therefore, you should only opt for surgery if you are truly in need of extending the length of your penis. An average size penis is nothing to be ashamed of. As long as you focus on your performance, you can satisfy your partner well enough with a penis that is average in length and girth.
Obsession over true penis size has a lot to do with how men talk amongst each other. Men often talk as though their penis is larger than it really is. When a man measures his penis, he tends to round the number up in order to feel better about himself. When men do this, they are creating penis size issues among other men. It is also common for men to brag and say they are 9-inches or larger. Although they may just be joking around among friends, it can create issues among men who are already feeling down about the current size of their penis.
If you are truly concerned with your true penis size, consider talking to your partner about your concerns. Your partner can ease your fears by letting you know that your penis size is not a concern. If you can hear your partner's feedback about your penis size, it can help you overcome your obsession and focus more on your sexual performance. Your sexual performance is the key to a happy sexual relationship. Talking and being open about your concerns is yet another key to a happy, healthy relationship so find the time to sit down and discuss your concerns with your partner.