Reading Time:
4
minutes
Most men are usually obsessed with the idea of wanting to satisfy their women sexually for their women to feel proud about them and this helps to boost their ego. This is the reason why men who are experiencing erectile dysfunction get stressed to know that they cannot rise to the occasion to satisfy their women.
For men who are experts in making love the thought of going back home to their spouses or partners is usually exciting to them. They are aware of the fact that they know best how to make their women get satisfied sexually and achieve multiple orgasms and even squirt.
The idea of making a woman squirt has become like a fad in the last three decades and most men are trying to find ways that they can make their women achieve it.
What is Squirting?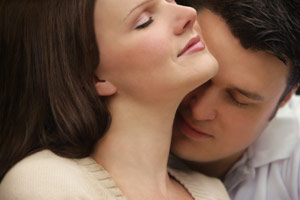 There are some women who usually release a gush of fluid when having sex. This usually happens when they are totally aroused and in their peak of sexual pleasure.
Most women who squirt testify that they often experience even more intense orgasm when they achieve it. This is what makes all men want to be able to make their women squirt so that they can be loved even more.
How to Make a Woman Squirt?
There are some women who do not even have an idea about how to orgasm but there are some who only need just a simple shove to achieve big orgasms. Women who squirt usually achieve high levels of orgasm that makes them enjoy sex even more than those who don't.
It is a known fact that all women are capable of squirting and thus be able to also achieve the highest levels of orgasms. The first thing for a man to do if he wants his woman to squirt is to make her understand the notion of female ejaculation.
He should also make the woman to be positive about squirting because this is what will make it possible for her to achieve it. Let your woman feel safe with you and this will make her submit herself to you completely during sex.
Squirting is best achieved when the woman has given herself completely to you!
The following tips will enable you to make any woman squirt:
1. Finger her G spot
There are some women who are able to ejaculate only from stimulation from their clitoris, penile penetration, and touching of their breasts. The best way to get a woman to squirt is by use of your finger.
Use your index finger to play about with her G spot the best way to be able to touch the G spot is when the woman in question has totally been aroused. What this means is that foreplay is important if you are to make any woman to squirt.
Touch her in her erogenous zones, caress her kiss her breasts, lips and neck. You should also not forget about her clitoris because it is highly sensitive so stroking it gently will help you to arouse her fast.
2. Try different sex positions with her
The other effective way of making your girl or woman squirt is of course changing the sex position because some positions just do not work the trick.
Try to find the right sex positions that will help to arouse her fully because before a woman squirts she must be fully aroused sexually.
In the vagina there are actually two areas which act as orgasm triggers. These are the G spot and another very highly sensitive area usually found behind the cervix of all women.
When sex positions are modified these sex areas can greatly be stimulated thus paving the way for the woman to squirt with ease.
The best way to hit these areas is by initiating a sex position in which you make the woman lie on her back on the bed and then spread her legs bringing her body closer to you and then moving her legs towards your shoulders.
This position will enable you to access her clitoris and her G spot for even better and increased stimulation.
3. The CAT method
The initials CAT stand for coital alignment technique this sex position involves sexual movement methods that cause clitoral orgasms.
This technique is usually very effective in preparing a woman for squirting because it helps her to attain the highest possible sexual excitement that there can be.
This position involves having sex with the woman on a little higher level that helps to exert pressure on the clitoris as you move back and forth as you pump your way inside of her!
Conclusion
By learning how to make your woman squirt and then actually getting her do it, can really help to improve your relationship with her.
Women love men who satisfy them sexually and when you are able to help your woman to achieve just that then she will hold you so dearly in her heart.
Remember practice makes perfect so do not give up because you tried to make a woman squirt for the first time and failed.
Follow the above-explained squirting tips and you will be able to make her yearning for more from you!