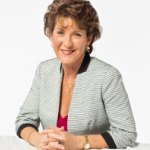 Dr. Karen Phillip

Counselling Hypnotherapist
Education
Variety of Educational Schools and Universities in Australia and USA: PhD in rapport development
Variety of Educational Schools and Universities in Australia and USA: Master degree in Counselling
Variety of Educational Schools and Universities in Australia and USA: Master degree in International Family Studies
Variety of Educational Schools and Universities in Australia and USA: Degree in Counselling
Variety of Educational Schools and Universities in Australia and USA: Counselling, Psychotherapy
Experience
The World Kindness Movement: Ambassador
Family Dispute Resolution Practitioner: FDRP
Central Coast Hypnotherapy and Counselling Center: Director / Therapist / Trainer
Life Mentor, Media Commentator, Relationship & Parenting Authority, Trainer
Author of "Who Runs Your House - the kids or you?"
Communication Harmony and OMG We're Getting Married: Karen Phillip
Volunteering
The Salvation Army Australia - VIC, NT, SA, TAS, WA: Volunteer in times of crisis
Background
Dr. Karen Phillip is a Sociologist, Counselling Psychotherapist and Clinical Hypnotherapist. Karen works with families, couples and undertakes workplace training on communication.
She does considerable work on radio and television and is the author of two international books. Dr. Karen loves working with those experiencing communication problems and quickly educates people how to improve their communications to be heard, understood, and to understand the reason people do and say what they do.
Dr. Karen is regarded as one of our leading Parenting and Relationship Authorities.