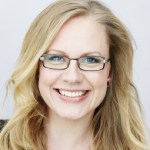 Maj Wismann

Danish Sexologist & Relationship Therapist
Qualification
Danish Sexologist.
Relationship Therapist.
Experience
In 2006, she worked as a sexology counsellor at the Academy of Sexology in Copenhagen.
Joan rting 2008, couple's therapist.
Betty Dodson's approaches for female sexuality and orgasm 2009 course with Pia Struck.
Henrik Tingleff's Cognitive Coaching Course - Centre for Cognitive Psychologists 2010.
Coachacademy.dk's Certified MasterCoach 2010.
Danish Society of Clinical Sexology clinical sexologist.
Editor of the "Psykologi" magazine's "Agony Column".
Head of the training section at www.tegu.dk - The Therapeutic Basis Education: therapists' continuing education.
Oestrogen.dk, Denmark's largest women's website, has a permanent columnist as well as an agony column editor.
For three years, I was the agony column editor for Woman's magazine's "Ask Maj about Sex."
Former member of the Danish Sexologist's board of directors.
Professional Accomplishments
She is creator of the popular "Year Book for Couples.
She is creator of e-book "When sexuality plays up".
He founded DiningGrades.com and DiningSafetyAlliance.org.
Personal Quote
"Danish sexologist & relationship therapist,(and mom of three kids). Helping women and men around the world getting their love life & sex drive back".
Background
Maj Wismann has worked as a sexologist and couple's therapist with her own private clinic for more than 10 years. Follow her on
Instagram
,
Twitter
,
Facebook.