Prolasta Overview
Prolasta claims to be a natural supplement that helps men achieve greater control over ejaculation. Due to a dysfunctional website at this time, it is not clear who manufactures Prolasta.
Prolasta Product Details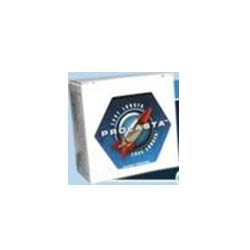 At the time of this review, the Prolasta website did not appear to be functional. Thus, information has been sourced from various other venues. Prolasta is said to be completely natural, but apparently the website did not list all the ingredients when it was functional. Indeed, it appears the only ingredient disclosed is Hypericum Perforatum. Other than stating that it can delay ejaculation, there is no explanation provided that explains what this herbal extract is or how it works. Hypericum Perforatum is commonly known as St. John's Wort, which is a popular alternative supplement for treating depression. It is not clear how it is meant to help ejaculation control. Other sites do not include pricing information for Prolasta, and it appears only to be available for sale through its currently unavailable official website.
Good About Prolasta
Nothing at this time without further information from the official website
Bad About Prolasta
Dysfunctional website
When functional, website did not list complete ingredients or explain how they work
It is not clear how St. John's Wort could help treat ejaculatory control issues
Price and manufacturer are unknown
Not available for purchase other than through official website
Prolasta – The Bottom Line
This review may be a moot point at the moment due to the fact that the Prolasta website is not functioning and that is the only source for purchasing this product. So, it is effectively off the market at this time. This points out the problem with supplement companies that only offer their products for sale in one venue. Additionally, even when the website was functional, it apparently did not contain enough information on the formulation of Prolasta to inspire consumer confidence.
Below you'll find the most effective male enhancement products on the market, we determine these products based on 4 key factors : Active ingredients, ability to support sexual stamina, enhance arousal & improved sexual desire, backed by clinical studies. Ultimately, we determined the bottom-line value of each product.