Rockhard Weekend Pills is a male enhancement supplement that claims to work in 30 minutes to help men grow harder, bigger and stronger penile erections. It works by boosting testosterone levels in the body leading to an active sexual desire and increased libido. Rockhard Weekend Pills also improves men's stamina and promotes good blood flow to the penile region to keep erections strong for longer periods and achieve stronger orgasms. It claims to be a fast acting and long lasting male enhancement supplement which can last for up to 72 hours.
Claims and Features – What You Need to Know?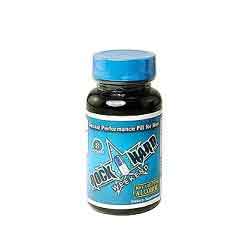 The manufacturer of Rockhard Weekend Pills is a US based company named Rock Hard Labs. The company also manufactures other sexual enhancing supplements as shown on its website. Rockhard Weekend Pills is mostly known as an herbal supplement containing all-natural ingredients. However, an earlier version of this product was said to contain sildenafil, a chemical usually found in male enhancement supplements that needs prescription. Ever since, the manufacturer of Rockhard Weekend pills became more careful about the ingredients they use on their product and made sure to only use natural and safe ingredients.
Unfortunately, the company doesn't give a money back guarantee for RHW, but it does offer one capsule for free if you want to try their product.
What are the Ingredients in Rockhard Weekend Pills?
Rockhard Weekend Pills displays a seemingly full list of natural ingredients on their website. The active ingredients used in the pills are listed as follows:
Epimedium – Is an herb commonly known as Horny Goat Weed. It is a very powerful aphrodisiac which has been used traditionally in Ancient medicine to treat common sexual health issues like Erectile Dysfunction.
Niacin – or Vitamin B3 is an essential vitamin for enhancing blood circulation especially on the reproductive region.
Rutaecarpine Root Extract – Is not quite common as an ingredient for male enhancement supplements however this particular ingredient is being linked to show positive effects on men's virility.
Tribulus Terrestris – Promotes natural production of male sex hormones and is also known as a pro-erectile agent, making it a popular ingredient in male enhancement supplements.
Maya Root Extract – Is a unique ingredient of Rockhard Weekend pills and is known to enhance men's sexual stamina and energy.
Long Jack – Is an herbal ingredient which also boosts natural levels of testosterone in the body.
Chuchuhusai Bark – Is considered as an all-in-one remedy for different kinds of illnesses. It can be used for pain, arthritis, postmenstrual symptoms and it also enhances libido.
Huanarpo Macho Bark – Is a sexual enhancer which helps address premature ejaculation and also treats Erectile Dysfunction.
Rockhard Weekend Pills Benefits
It uses all natural ingredients that are guaranteed safe for consumption.
It helps treat various sexual issues like Erectile Dysfunction, premature ejaculation and low testosterone levels.
The effects are long lasting and could last for up to 72 hours.
Rockhard Weekend Drawbacks
The pills cost higher compared to other brands.
The company doesn't offer money back guarantee.
They offer one free capsule but will ask you to pay for the shipping and handling fees.
The previous version of the supplement contains a secret ingredient which makes some consumers doubtful about the ingredients of the new version of the supplement.
How Should You Take Rockhard Weekend Pills?
Take one capsule of Rockhard Weekend Pills every 72 hours and on an empty stomach. The effects should be expected to kick in after 40-45 minutes of taking the supplement.
What are the Possible Side Effects of Rockhard Weekend Pills?
Rockhard Weekend Pills is said to be safe from side effects. However, there are some user reviews saying that they have experienced mild headaches, nausea, dizziness and stomach upsets upon taking the supplement. It is also advisable that you seek medical advice first before taking Rockhard Weekend pills as it can trigger severe allergic reactions and other undesirable effects if you have an existing medical condition.
Where Can You Buy Rockhard Weekend Pills?
Rockhard Weekend Pills is available at their official website. The manufacturer offers different prices for each package you choose. One packet contains 1 capsule and the minimum order must be 2 packets. Two pills cost $9.99 while other packages offer more pills and discounts.
The Bottom Line
While in search for some reviews of other Rockhard Weekend users, I can say that for some, the pill worked nice enough to address their sexual health issues. However, majority of what I found were not impressed of the effects they got from the supplement. I can see that some consumers are hesitant to try the supplement after knowing that the previous versions contain ingredients that are not safe without prescription. Lastly, considering the high price of each pill of Rockhard Weekend, I think there are other supplements in the market that are more budget friendly and work effectively as the leading sexual enhancing supplements out there.
With countless male enhancement supplements available on the market today it seems impossible to find "the right one." Sexual performance declines naturally as men age, which may contribute to feelings of inadequacy or embarrassment. Male enhancement supplements should be based on four key factors: active ingredients, ability to support sexual stamina, enhance arousal, improved* sexual desire and backed by clinical studies.
Below you'll find some of the most effective male enhancement supplements on the market today, in our opinion.
Our Top Male Enhancement Supplements
Ability to Support Harder and Firm Erections
Ability to Support Sexual Stamina and Energy
Ability to Enhance Arousal and Improved Sexual Desire
Overall Quality of Ingredients
Testomax200
Ability to Support Harder and Firm Erections
Ability to Support Sexual Stamina and Energy
Ability to Enhance Arousal and Improved Sexual Desire
Overall Quality of Ingredients
Male Extra
Ability to Support Harder and Firm Erections
Ability to Support Sexual Stamina and Energy
Ability to Enhance Arousal and Improved Sexual Desire
Overall Quality of Ingredients