RockHard Weekend Overview
RockHard Weekend is a sexual performance pill for men. The manufacturer claims it can help men get a "rock hard" erection within 30 minutes and that the effects can last up to 48 hours. How the product delivers these results is not explained.
RockHard Weekend is backed by a full 30-day money back guarantee. Eight capsules cost $44.99, and customers can save hundreds by ordering a 12-month supply.
RockHard Weekend Product Details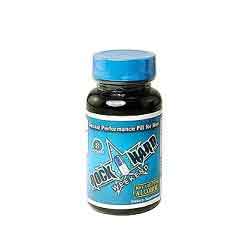 The ingredients in RockHard Weekend are not listed on the site, although it is indicated that the extracts and substances in the product are all natural and safe.
Good About RockHard Weekend
The ingredients in RockHard Weekend are natural herbal extracts
RockHard Weekend only needs to be taken before sex rather than every day
The product can work in as little as 30 minutes
There is a 30-day guarantee for RockHard Weekend
There are many testimonials on the website
Bad About RockHard Weekend
The substances in RockHard Weekend are not revealed
There is no supporting evidence aside from a page of testimonials
It is not clear whether people with certain health issues should not use RockHard Weekend
Individuals must give their credit card info to take advantage of the free sample offer
Shipping costs for the free sample may be as high as $19.99 for customers outside of the U.S.
RockHard Weekend The Bottom Line
The company that sells RockHard Weekend does an excellent job of promoting its brand and cultivating a certain image with apparel, events, and a well-designed site. What it fails to do is provide even basic information about the RockHard Weekend supplement, which naturally raises questions about its effectiveness.