What is Prostec?
Prostec is a dietary supplement that is meant to improve the health of the prostate to individuals suffering from prostate health complications. A man's prostate is reported to enlarge twice or three times the normal size as he gets older to the age above 40 years.
It is said that the condition of prostate enlargement known as benign prostatic hyperplasia (BPH) normally causes health difficulties, especially to the renal system.
These symptoms include a high urinal frequency, incomplete emptying of the bladder, pains and inflammation in the bladder, several trips to the bathroom leading to sleep deprivation, and to some mild extent a retarded sexual performance.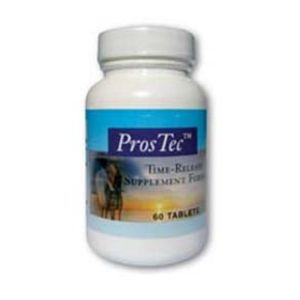 Editor's Rating
Brand Highlights
This is manufactured by Prostec.
Made with safe and natural ingredients.
Prostec is made for men.
Reduces the Urgent Need To Urinate.
Decreases Bathroom Trips Both Day & Night.
Buy on AmazonBuy on Walmart*All the prices mentioned on their websites are subject to change.
Specs
Form:

Tablets

Brand:

Prostec

Benefits:

Improve urinary tract symptoms, Reduce frequent and/or urgent urination, Reduce pain during urination & bladder infection, and Boost the sexual performance.

Ingredients:

Pygeum bark, Saw palmetto berry, Bee pollen, Nettle leaf, Cellulose, Zinc oxide, Chlorella, Pumpkin vine, L-glutamic acid, L-glycine, L-alanine, Angelica root, Burdock leaf, and Fenugreek.

Cost

1 Month Supply For $35.31 only

Dosage

Daily only 2 capsules.
Pros and Cons of Prostec
Pros
It is available and accessible
It can treat the prostate enlargement
Improves the overall health of the body
It helps to relieve urinary symptoms.
The list of all the ingredients is given.
Cons
Limited information about the product and the manufacturer.
The knowledge of the product is least among people
All the ingredients are not explained in detail independently
How Does Prostec Rate?
Overall Rating: 3.3
| Key Points | Rating |
| --- | --- |
| Manufacturer | 3.2 |
| Safety | 3.3 |
| Customer Reviews | 3.3 |
| Money-Back Guarantee | 3.4 |
---
Prostec Claims & Features – What You Need To Know?
The information regarding the manufacturing company of this product is very little. Precision herbs website contains information on the supplement as its ingredients and claims about its workability.
Prostec works to relieve the symptoms associated with this condition. Its composition is rich of ingredients that are all-natural that are believed to be effective in improving the health of the prostate.
The product is claimed to improve prostate health by relieving the symptoms associated with prostate enlargement. It is claimed to bear no side effects because of its natural composition.
The money refund policy on the product's purchase is however not mentioned.
How Does Prostec Work?
Prostec is designed with ingredients rich in herbs and botanical extracts that are believed to possess the qualities of providing relief to the symptoms related to BPH. When the prostate enlarges, the urinary tract is affected by the pressure exerted on the urethra.
A product that is capable to reduce the size with the effect of complete voiding of the bladder is, therefore, simply the best.
Prostec treats BPH with the effect of a reduction in the risk of cancerous cells developing in the gland. Some of Prostec's ingredients are associated with the performance of improving the sexual health of an individual.
What Are the Ingredients in Prostec?
The main ingredients that make up this product include:
Pygeum bark
– It alleviates the problems associated with the urinary system[1].
– It reduces the prostate enlargement.
Saw palmetto berry
– Inhibits the production of dihydrotestosterone which is a harmful hormone to the prostate gland. Help to treat BPH and reduce some of the symptoms that come along[2].
Other ingredients whose independent functions geared towards improving the health of the prostate are not explained include;
Bee pollen, Nettle leaf, Cellulose, Zinc oxide, Chlorella, Pumpkin vine, L-glutamic acid, L-glycine, L-alanine, Angelica root, Burdock leaf, and Fenugreek.
See also – Now Foods Prostate Support Review
FAQ's
Q: How to Use Prostec?
Take 1 capsule of Prostec two times a day preferably in the morning and before bed. To achieve the best results, follow the right dosage.
Q: How Much Does Prostec Cost?
A single bottle of Prostec will cost $35.31 when purchased from its official website.
Q: What Is Prostec Return Policy?
No, Prostec doestn't come with a money-back guarantee and return policy. The money refund policy on the product's purchase is however not mentioned.
Q: Is Prostec Safe to Use?
The Supplement is reported to be safe to use with other medications due to the nature of its ingredients. For assurance though, you should consult your doctor before use.
Q: Can Men and Women Both Take This Supplement?
This supplement is only recommended for men over the age of 18 years and it is not safe for women.
Q: What Are the Precautions While Using this Pill?
Strictly follow the recommended dose
Keep away from children's reach
Only to be used with men above 18 years.
Keep in non-extreme weather places.
Q: Does It Interact with Other Medications?
Prostec is not reported with any contradictions with other medications. Individuals who have a history of heart and liver diseases are advised not to use this product.
On the same note, any individual wanting to start a dose of Prostec should first of all consult a doctor.
Q: What Are Some Other Similar Products to Prostec?
How We Researched & Rated?
Here is our score, based on scientific evidence, of how likely Prostec will be effective for its claimed benefits:
Reduce urination frequency*

3.3/

5

Strengthening Urine System*

3.2/

5

Reduction in Leaking of Urine*

3.3/

5

Improvement in BPH ( Benign Prostatic Hyperplasia)*

3.2/

5
We used the insights from our research and testing to assign a star rating from one to five (five being the best; one being the worst) to this product.
Bottom Line
Putting in mind a product that bears a wide range of benefits in terms of ingredients in the composition and the improvement of health could be the directory point in choosing the best supplement to use in prostate health improvement.
Prostec is made up of natural ingredients that are capable of relieving the symptoms of BPH. Other than just treating the BPH condition the supplement is capable of improving the health of the body due to its powerful ingredients composition.
The best thing about it is that it treats the BPH from its early stage thus preventing further symptoms.
Prostate health is of great concern for men today. Preventative measures may reduce the risk of developing prostate cancer and improve overall prostate health and function. A quality, premium prostate supplement may shrink the prostate, minimize frequent urination, promote sexual function and contain quality ingredients.
Below you'll find some of the most effective prostate supplements on the market today, in our opinion.
Our Top Prostate Products
Bottom Line
Prostate Plus is a prostate health supplement that contains important ingredients that support prostate function and health. Many users attempted a few other products, but this one is truly effective.
Check Price
Bottom Line
Prostate MD is a dietary supplement for men who have an enlarged prostate and experience urinary tract symptoms like frequent urination. Many users claim that they try this for two months to see expected changes.
Check Price
Bottom Line
Prostate 911 uses patented and clinically proven ingredients chosen for their specific function in the urinary tract and prostate health. Furthermore, many users claim that it is both safe and efficient for them.
Check Price
2 Sources
We review published medical research in respected scientific journals to arrive at our conclusions about a product or health topic. This ensures the highest standard of scientific accuracy.
[1]. Wilt T, Ishani A, Mac Donald R, Rutks I, Stark G. Pygeum africanum for benign prostatic hyperplasia. Cochrane Database Syst Rev. 2002;1998(1):CD001044. doi: 10.1002/14651858.CD001044. PMID: 11869585; PMCID: PMC7032619.
[2]. Fagelman E, Lowe FC. Saw Palmetto Berry as a Treatment for BPH. Rev Urol. 2001 Summer;3(3):134-8. PMID: 16985705; PMCID: PMC1476047.