Stamina and sexual desire fluctuate, sometimes they're up and you feel confident, while in other cases they decline thus affecting your self-esteem.
For men, their libido and sexual performance are vital for confidence, but they depend on numerous factors including low testosterone. The natural aging process is the primary cause of decreased testosterone levels, but lifestyle choices also play a role.
In order to improve their performance in bed and increase libido and stamina, men use various natural products. These products aren't always as safe as they claim and the perfect proof for that is herbal coffee which got recalled. Find out more below!
What is the Name of Recalled Herbal Coffee?
The US Food and Drug Administration (FDA) released a statement wherein they inform that a nationwide recall for herbal coffee named Caverflo was issued. Caverflo Natural Herbal Coffee is, basically, an instant coffee which promises to improve a drinker's sexual stamina and libido in a natural way.
The official website, which is unavailable at this point, alleged that the product featured three ingredients only: Tongkat Ali, Maca root, and Guarana.
The site stated that these herbs grow wild in the jungles of Malaysia and they have been used for centuries by people in South America and Asia to improve libido, sexual health, and overall wellness in both men and women.
As it turns out quite often lately, the word "natural" does not immediately indicate the product is entirely safe and natural in the first place.
Why was this Herbal Coffee Recalled?
According to the FDA's statement, Caverflo.com is voluntarily recalling herbal coffee after the agency's laboratory analysis confirmed the presence of Tadalafil and Sildenafil, which are the active ingredients in two FDA-approved prescription drugs used totreat erectile dysfunction such as Viagra.
What's even worse is the report that a man died after using the coffee. Name of the individual was not revealed. Also, it wasn't mentioned whether coffee played a direct role in his death or not.
Basically, besides three natural ingredients found in this coffee, two active ingredients are present in the formula, although they shouldn't be.
Tadalafil and Sildenafil may interact with nitrates present in some prescription drugs e.g. nitroglycerin. In turn, they could lower blood pressure to dangerous levels. Nitrates are usually prescribed to men with high blood pressure, diabetes, high cholesterol, and heart disease.
It is not uncommon for natural products classified as dietary supplements to contain potentially harmful ingredients. For instance, back in April 2017, FDA issued a statement about the recall of female libido booster which contained a prescription drug and could harm one's health.
The main reason why brands use suspicious ingredients is that the manufacturing process of these products isn't regulated by FDA.
What if I'm Usingthis Coffee?
If you are an existing customer, you have probably received an email from the brand about the recall. FDA urges all consumers with questions about the recall to contact Caverflo.com by dialing 214-803-4652 or sending an email to coffeekingb@yahoo.com.
Moreover, if you have (or still do) experienced any problems after using this coffee, you should contact your healthcare provider as soon as possible. Don't wait for potential side effects to occur before you discontinue using this herbal coffee, do it today.
To report quality problems associated with the use of herbal coffee and its side effects, you should go to the FDA's MedWatch Adverse Event Reporting program. You can send a fax, regular mail, or file your report online.
Are All Natural Products Bad?
Recently we have been experiencing a rise in a number of recalled dietary supplements. The main reason is almost always the same – they contain ingredients that could jeopardize the user's health.
That's why it is easy to assume that all dietary supplements or other natural products are ineffective and dangerous. Bear in mind that not all products are the same.
Yes, there are some items that cost a fortune and deliver money, but others can be truly helpful. Below, you can see a few tips about things to consider when buying these products next time:
Reputable manufacturer – if the company's reputation is disastrous among users, then chances are high you won't find their products effective as well
Money-back guarantee – in case you're not satisfied with your progress and product in general, you should be able to return it and get your money back
Ingredients – these items fall into a group of dietary or nutritional supplements for a reason – natural ingredients. As shown above, some products contain potentially dangerous ingredients and are a threat to your health. Read the label thoroughly and feel free to look some product up to see whether other people liked or disliked it
Realistic expectations – don't fall for those promotions claiming you can experience dramatic benefits in a short period of time. If the product seems too good to be true, it probably is. Always strive to look for products with realistic expectations on the pack
Evidence – all those claims have no purpose if a manufacturer can't back them up with solid evidence. Ideally, manufacturer should provide list of studies that support their claims and benefits of the product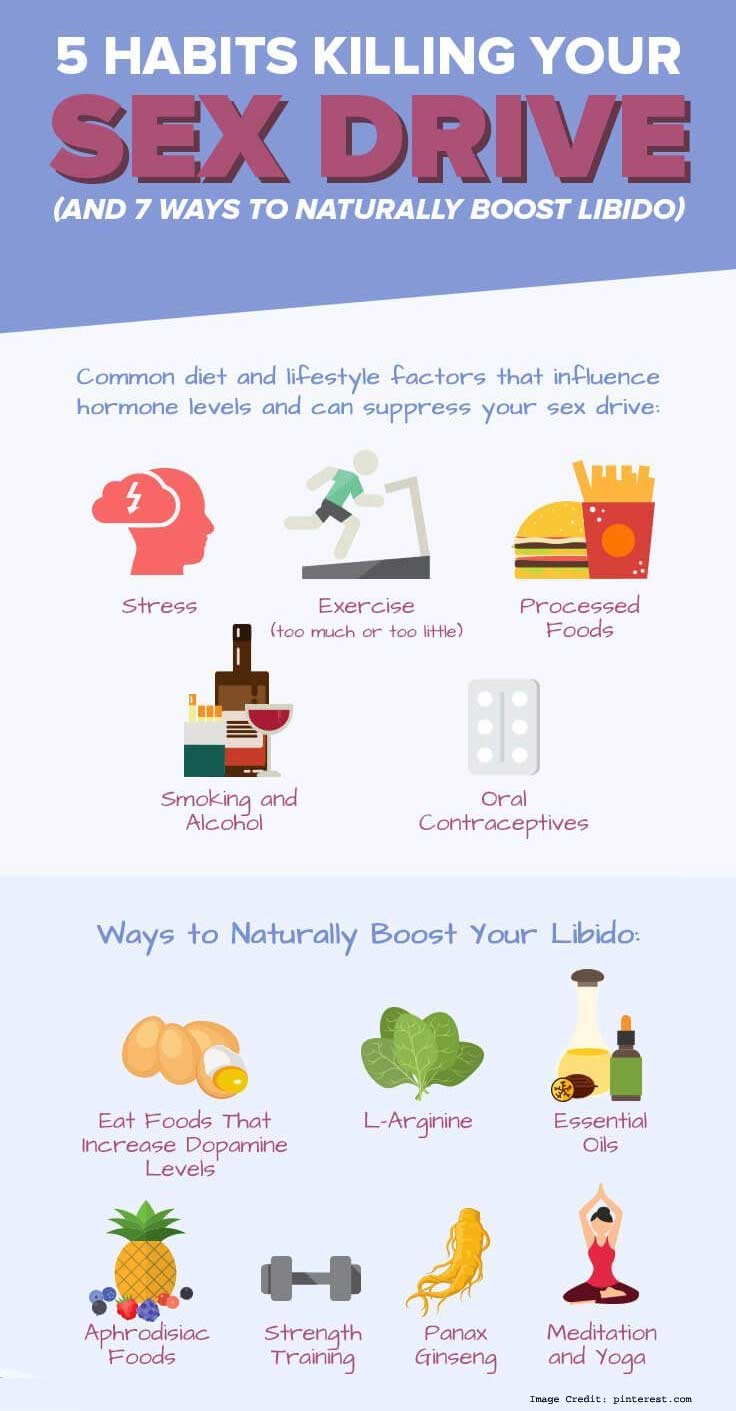 Tips For Better Libido And Sexual Performance
Limit alcohol intake
Learn how to manage stress
Meditate
Get enough sleep
Avoid drinking from plastic bottles
Eat plenty of Omega-3 fatty acids
Keep your weight in a healthy range
Conclusion
Caverflo Natural Herbal Coffee was specifically formulated to help men increase libido and stamina, among other things. The coffee contained three ingredients only, at least they were mentioned on the label.
However, FDA discovered that Caverflo coffee contains two active ingredients that are only approved for erectile dysfunction treatments. These ingredients could severely jeopardize one's health, including lowering blood pressure to dangerous levels.
All men who use this coffee should discontinue using it and consult their doctor if they experience symptoms associated with this product.
Image Credits
Feature Image: shutterstock.com
In-Post Image: shutterstock.com, pinterest.com