Reading Time:
6
minutes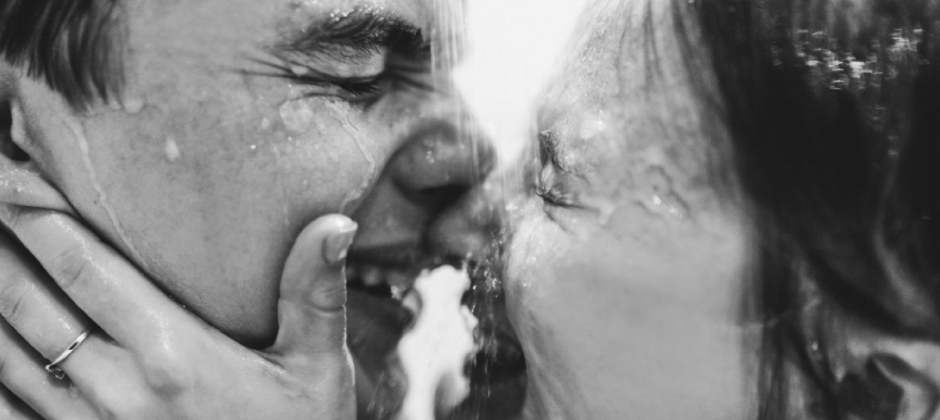 Want better sex? Want to drive your partner wild? Here are 8 things men should know about female Sexual Arousal.
1. Dispel Myths About The Clitoris
One widely held myth, according to sexologist Dr. Patti Britton, is that the clitoris is a little button. It's not. Dr. Britton describes the clitoris as an enormous wishbone structure – it has legs, erectile tissue and eight thousand nerve endings more than the male penis head (the corona or the glans of the penis).
The clitoris swells with blood much like the penis during sexual arousal. In fact, it's rather like a mini-penis in many ways. Check out https://en.wikipedia.org/ wiki/Clitoris for more info and some great pics!
That sensitive little button that you have most likely felt is called the glans, when excited peeks out from under its hood. Behind it is the shaft, that gets harder and grows longer on stimulation.
Advertisement
*All individuals are unique. Your results can and will vary.
With the shaft, running down behind the labia are the two crura, long leggy extensions of the clitoris that are sensitive and fills with blood as a woman gets excited. So keep that in mind when you are pleasuring your partner.
---
2. Find Your Grafenberg Spot (G-Spot)
In addition to the super-sensitive clitoris there's the Gräfenberg or G-spot, which is another location that women can be highly sexually responsive when it is stimulated. But you have to know where it is in order to stimulate it or have your partner do so.
Sexologist Dr. Patti Britton says it is not a "spot" but a region and the first thing to do is find the G-spot when not aroused so you and your partner know where it is.
She said she always teaches women or their partners to dip their finger in all the way in and feel for something that feels like the end of a nose that's the cervix. This way you can feel how long the vaginal canal is. To locate the G-spot, go back about a third of the way from the entrance in on the wall nearest the clitoris before you get to the cervix.
The G-spot should feel a little rough, like the surface of a walnut. There are many ways and various sexual positions to use in order to provide a woman stimulation there, one technique is to reach up and pull the finger in a rocking motion.
Another technique is for the woman to get on all fours and let the partner enter the vagina with the penis or a stimulation device from the back, so the head of the penis or device rubs the G-spot directly.
Advertisement
*All individuals are unique. Your results can and will vary.
---
3. Extra Stimulation Needed To Have An Orgasm

A whopping ninety percent of women, maybe more, need direct or indirect clitoral stimulation in order to experience orgasm, according to the experts. And it's common knowledge that women can experience multiple orgasms.
Sexologist Dr.Patti Britton even says women have the capacity for unending orgasms during sex. Ask your partner how she likes to be touched. Some women like to have the glans and shaft stroked lightly.
You can use your fingers in a peace-sign stroke on either side of the glans. Some women like stimulation of their external and internal labia. Look into other sensitive areas as well like the nipples and inner thighs. Use your tongue, fingers, and toys are great too!
---
4. New Sexual Positions
During sex, it often works for one partner to lay next to the woman and use the longest finger of the hand to find and stimulate the G-spot, usually with a rocking motion. Sexologist Dr. Patti Britton also said another technique that often works in a penile penetrative act is to have the round thick head of the penis moving back and forth or riding the G-spot.
She said that's going to be highly pleasurable for a woman and provoke an orgasm. This can be done in a position where the woman is on all fours and the partner enters her vagina from behind. The idea is to have the woman's sensitive and sexually responsive areas stroked by the partner during the sexual act. You may also take advantage of Magna RX to deal with sexual health problems.
---
5. Bring Some Toys To The Party!
Another way to generate interest is to try a new sexual stimulation device. It doesn't have to be a new device to the market, just something new to you. Now that you know where things are and how they work, especially on a woman's body, there are a number of tasteful and helpful options available for adding to sexual stimulation.
Some of the most popular sex toys are the womanizer, Lelo sonic, Dame Products, Eva, Broad City Mr. Wiz Mini Wand, the Deluxe Rabbit, and the Minna Limon
6. Don't Forget The Lube!

If you and your partner are about to do the deed and she reaches for the lube, don't feel like she isn't into you! Sometimes it takes time for your body to catch up with how your body is feeling.
Most of the experts I spoke with said most women are going to need some type of personal lubricant in order to get the full experience from sex and to enjoy one or many orgasms.
There are a number of very enticing personal lubricants and sexual lubricants out there. Here are 4 tips when it comes to lube:
1) Water-based lubricants or silicone-based are safe to use with condoms. Do not use oil-based lubricants with condoms.
2) If you are using sex toys, do not use silicone based lubricants. They can damage the toys.
3) Put the water-based or silicone-based lubricant on the condom. If you put it on the penis directly, the condom can slip off.
4) Put a dab on your fingers when you are rubbing your partner's clitoris and vulva
---
7. Emotional Intimacy – Unplug From Technology
Emotional Intimacy is being pushed aside by our 24/7 distraction universe. Dr. Patti Britton asserts that most people live in distraction twenty-four/seven; and not just distraction, but interruptions.
And on a physical level, constant distraction and interruption is damaging to our sex lives and sexual connection not for the obvious reasons of not being present to the other person.
But because it causes physical changes such as a hormonal shift by producing a rise in cortisol levels, according to Dr. Britton. Cortisol is a hormone produced by the adrenal gland and it's generated in response to stress.
Dr. Britton said, "I think that we have lost our flow as human beings because we are electronically driven.
---
8. Do Things Outside Of The Bedroom To Connect Sexually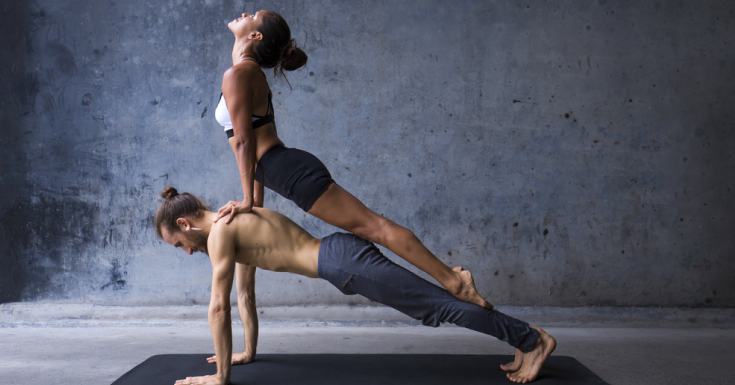 A great way to build connection is to take a yoga class together Jake Panasevich, a yoga instructor to professional athletes and an advocate of "yoga for dudes," says yoga makes you more comfortable being yourself and that translates into your sexual relationship with your partner.
Jake is a strong advocate of couple's yoga and has been interviewed by Men's Health about yoga
He said there's an unspoken, intimate energy in a room full of people doing yoga. If you're in a room of yogi's or there's just the two of you, the mindfulness of yoga practice can bring about a non-verbal communication that takes your connection to a new level.
Jake said words don't have to be said if you're feeling a certain way about the person next to you, when you are just moving and breathing together. And partner yoga can definitely be foreplay – you're both in spandex, you're touching each other, and you can feel each other breathing.
So now that you know 8 things about Female Sexual Arousal, it's time to have some fun!
---
Read More: 6 Tantric Secrets Which Can Evade Premature Ejaculation Forever
Conclusion
Be sure to keep these things in mind next time you and your partner have sex. Experiment with different lubes, take a dance or yoga class, ask your partner what feels good to her, and keep trying new things. Getting more in touch with your partner's body will make sex better for you both.
Image Credits
Feature Image: Shutterstock.com
In-Post Image: Shutterstock.com